Build Your Social Brand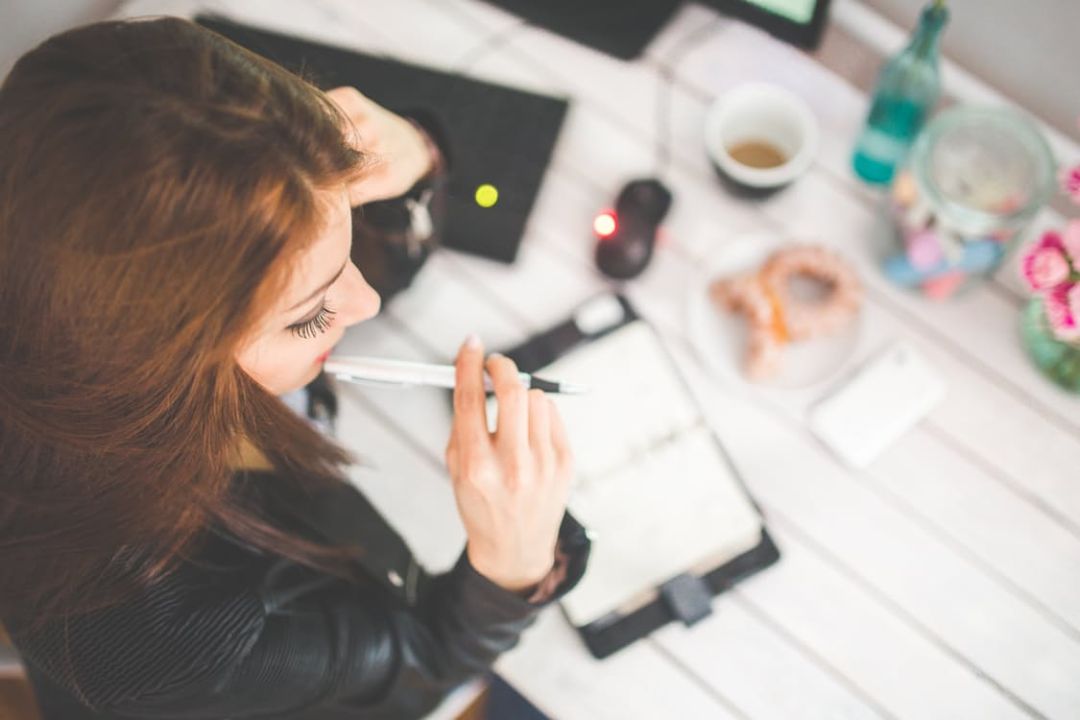 I know you, I buy you
If you scan your LinkedIn feed, or type 'social media' into Google (until you're spammed with ads on Facebook) you'll be bombarded with ads promising to create 6 figure sales funnels and quadruple your sales leads in a quarter of the time. As a thought leader or business owner we get all flustery (yes I made up a word) because we're drawn to the persuasive promise and compelling calls-to-action of these pitches. Because, yes, we do want those things. I want those things. Don't you?
The problem is, of course, that these 'things' take time. And the second problem is, that if no-one knows who you are, why would they buy from you? Selling on social media is like asking someone to marry you – you don't just ask on the first date. It takes time to build trust and establish a relationship, to build your social brand.
Relationships take time to build

It's just like a real life relationship on social media. They're real people on the end of those accounts (mostly) and so as in life, the same principles apply. First they become aware of you. Then they recognise you. Next they'll have an experience with you, and over time and lots of work they'll become raving ambassadors for you.
Does that sound like lots of effort? Well, yes it is, but will it be rewarding? Oh, most certainly. As Sally Hogshead says in her book Fascinate – "The reward for earning trust, is loyalty." And the reward for loyalty is repeat business and multiplication of your leads. That means lots more business and lots more sales.
So how do you start?
No. 1. Position your brand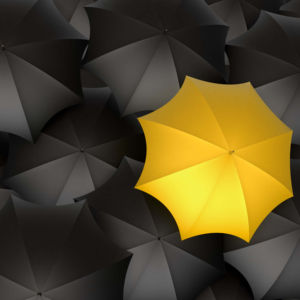 "Positioning is what you do in the minds of your prospect", according to book by Al Ries and Jack Trout of the same name. In other words, they frame up who you are and the value you can provide to your existing and future clients, and the community that you create.
Social media proves a perfect platform for positioning as it gives you access to a large number of people, in a really personal way. It's kind of like it puts your brand in the pocket of your clients anywhere, anytime.
So are you clear about who you are, and the value you offer across all of your social platforms? Does your content reinforce that on a regular basis? If not, that's where to start.
No. 2. Serve your audience
If you want your brand or business to get noticed, you need people to know about you and pay attention to you. Those people are your audience – your clients, colleagues, fans, friends (and no doubt family) and future clients. There are loads of resources out there to help you do a brilliant job at this, just like this Kissmetrics blog for killer strategies for establishing audience loyalty.
What I find is the No.1. strategy for loving up your audience – is to serve them. You can serve them by giving them great content about what they want, how they want and where they want it. And also by solving their problems. You'll be rewarded for your service by creating a following and a community of advocates. And when they're your friends they'll refer you, buy from you and work with you.
No.3. Create a Social Habit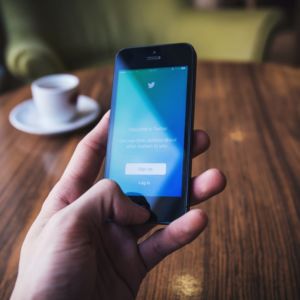 When you run a successful thought leadership practice or a business you're so busy managing clients, bills, websites and new projects – social media can be the last thing on the list. It's a bit like writing a book. "The road to hell is paved with works in progress," said author Phillip Roth. I'm told the best way to write a book is little by little, day by day. A daily habit of laying down section by section, until it's done.
Social media is the same. You need to spend the up-front time in the set up phase. To set the framework (who you are), the content plan (what you say), your audience filter (who you say it to) and your systems and processes (how you say it). And then you'll establish a regular rhythm and routine for your social posts. Even better, you can get help from a virtual (or real) assistant to help with the some of the legwork.
When I work with clients we smash out the set-up in a 2-day workshop or 4-week bootcamp style. We do it quickly to take away the overwhelm inertia and get them (and their assistant) over that start-up hump to go from good intentions to getting results. From there, their social media can be done in 15 minutes a day or 1 hour a week.
Are you looking to build your social brand? Check out the infographic below: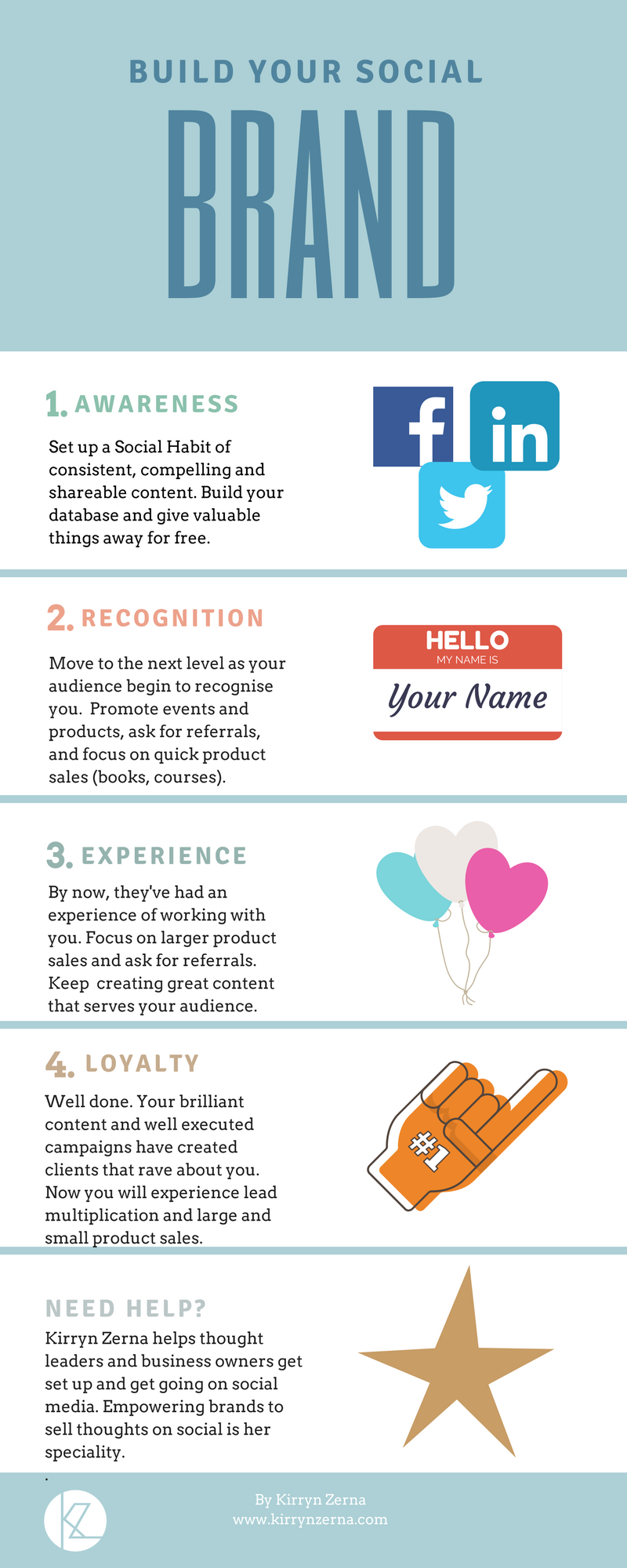 About Kirryn Zerna
Kirryn Zerna helps businesses spend less time on social media for better results. Known for her work creating remarkable brand communications for over a decade, she has worked with businesses both large and small — ranging from corporate, government, not-for-profit and small to medium organisations. She combines her deep experience of corporate communications and copywriting, with latest research on social media management to deliver a tailored approach for her audience and clients. Find out more: www.kirrynzerna.com
Save
Save
Save