The Influencer Series is Back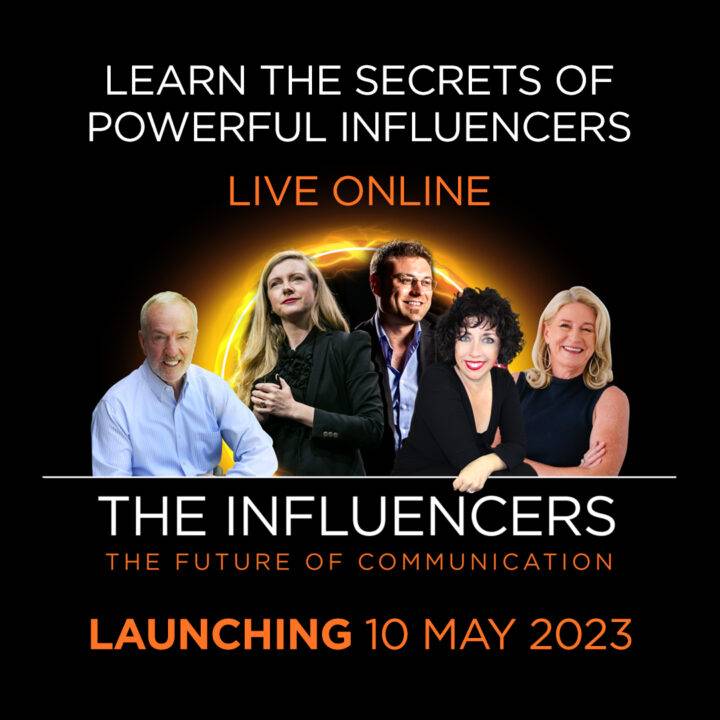 Are you a Leader, an Entrepreneur, or a Thought Leader who wants to evolve your communication, improve your leadership, or increase your influence?
If you said, uh yes! Join us for The Influencer Series.
Check out the lineup! I'm so thrilled to be speaking alongside these incredible value-packed sessions:
Michael Grinder (Father of Nonverbals) – Talking all about hit area of expertise and taking questions from the audience
Alice Haemmerle – The secret behind the Success of Business Leaders, Olympians, and Influencers across the Globe, shares her insights on TONE.
Russell Pearson – will be diving into IDENTITY and how you can create pathways for influence and opportunity whether you're a personal or business brand.
Lisa McInnes-Smith CSP, CPAE – has been inspiring and helping high performers lead for decades, shares how she uses STORIES to connect with audiences of all sizes.
And me – Co-founder of the Influencers series and Queen of Connection will be sharing her NEW insights on human connection and communication.
Running over 5 weeks, we will be going LIVE every Wednesday with a new expert. Those who register will have access to the recordings and some extra special prizes in the session.
Register while you can: https://theinfluencers.au/
Learn more from the video below.