About Kirryn Zerna
Keynote Speaker. Virtual Host. Masterclass Presenter.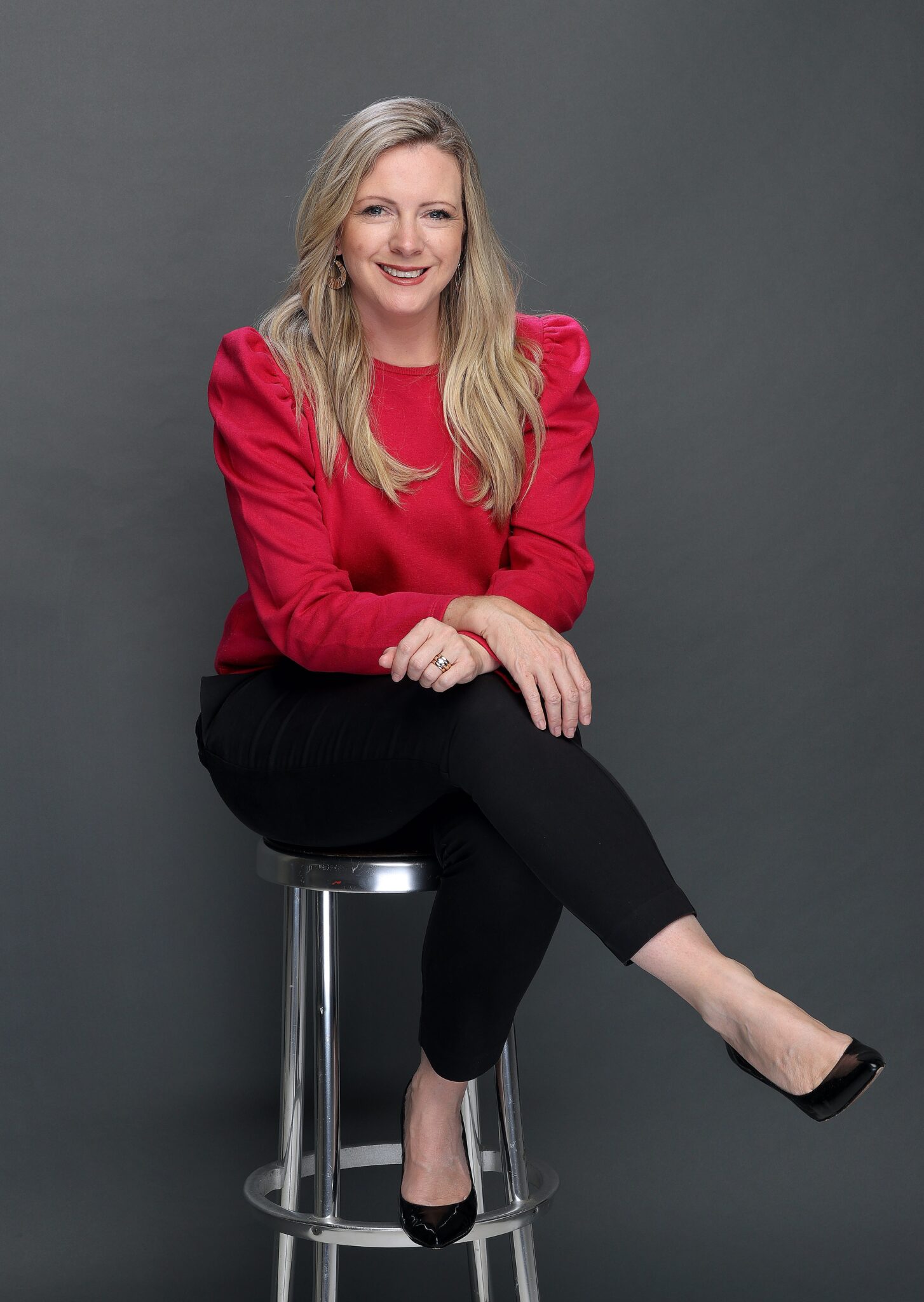 Let's work together
Kirryn Zerna is a fabulous and fun Keynote Speaker  and author of The Stand Out Effect. With over two decades experience in corporate and marketing communications, and a highly visual and interactive presentation style, she would love to help YOU create affinity with your customers, leaders and teams and become the Stand Out in your industry and beyond
After years of disruption and the advancement of enabling technologies, there is an urgent need to bring back the human element in our connections. Kirryn addresses this need through her powerful concept of "Rehumanising Connection." This strategy empowers individuals and brands to communicate more persuasively, cultivate deeper relationships, and achieve better results across teams, organizations, and even platforms like TikTok.
Kirryn Zerna has studied extensively in business and communication through University of Sydney, Macquarie University, and the Australian Institute of Company Directors. Organisations that look to Kirryn's expertise include Thermomix, Australian Radio Network, Aussie Home Loans, Fundraising Institute Australia, Westpac, NSW Department of Education, and many more.
As a speaker, Kirryn Zerna's sessions are inspiring, interactive, and full of lovely warm moments; with practical takeaways to immediately apply. And she would love to help you create a remarkable and unforgettable experience for your next event.
Few more facts
Keynote Speaker, facilitator and MC: Once confused as an Australian popstar in Capri (almost fulfilling her childhood ambition haha), she's since traded singing for speaking to help leaders and entrepreneurs have an a-ha moment & imagine new ways of doing things.
Brand and Communications Specialist: It all began with a comms campaign influencing 40,000 Westpac employees to become Our Tomorrow champions (to take small steps towards sustainability), and now she's obsessed with how to lead, inspire and affect change. After 15 years as a comms specialist, if you could communicate it she's probably done it, and now helps organisations to lead and team better in a beyond covid world.
Small Business and Online Influence: Kirryn's helped thousands of small businesses in the last 5 years, creating workshops for the Business Connect program (NSW) and Australian Small Business Advisory Services (federal) programs. She's also written a book called The Stand out Effect  to help leaders get known and grow online.
 Life long learner & board enthusiast: B Comm, M Mgt and GAICD and a Non-Executive Director on two not-for-profit boards and has worked with some of the world's best experts Michael Grinder, Leanne Christie, Allan Parker, Michelle Bowden, Colin James & Matt Church.
What else? Kirryn is married to Toby (an amazing photographer), has two adorable kids Harper and Bailey and loves conversations about business, travel or faith over a good South Aussie red (or I'll take bubbles).
Why not call?
Kirryn would love the chance to meet with you … call today on 1300 751 883 or email on info@kirrynzerna.com.
Want to know more about speaking topics?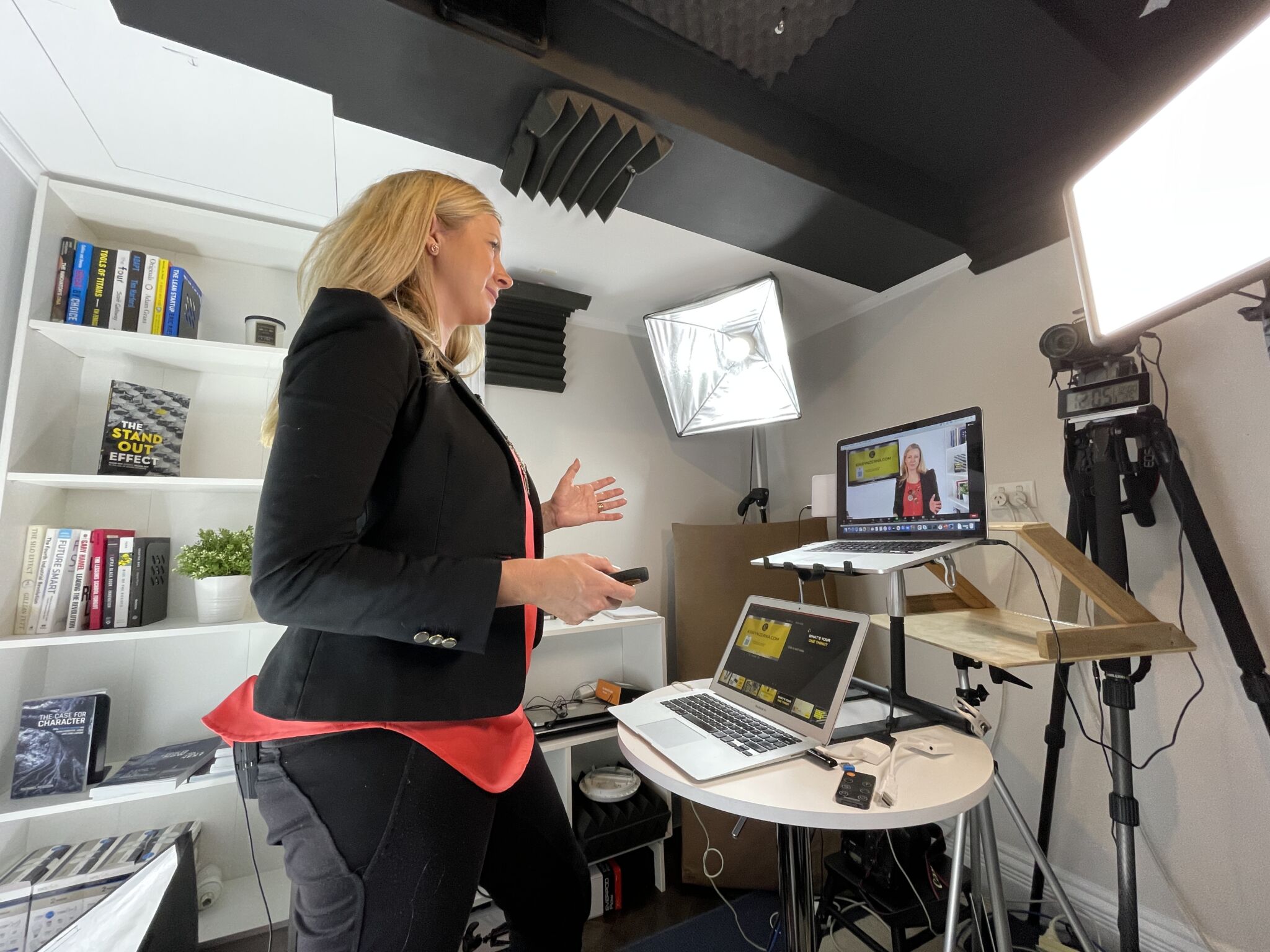 Working with different industries
Financial Services: Sampler from Aussie
Home Loans National Conference
Direct Selling: Sampler from Thermomix
National Leaders conference
Housing Industry: Highlight from from Housing
Industry Australia National Conference
Financial Services: Sampler 2 from Aussie
Home Loans National Conference
Direct Selling: Highlights from Thermomix
Leaders National Conference
Direct Selling: Sampler from Direct
Selling Australia Showcase
Want To Work Together?
Reach out
and let's talk