Road to Retail Recovery: Interview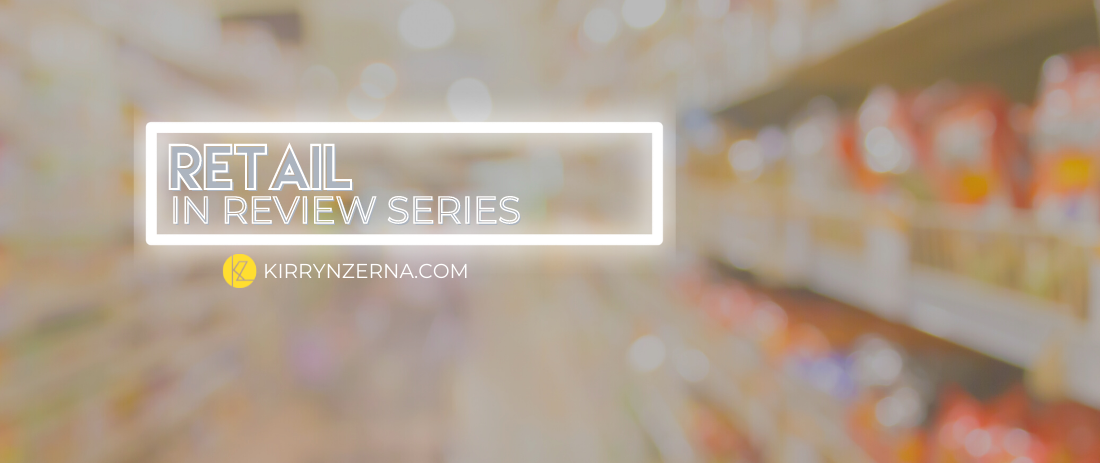 Road to Retail Recovery with Maurice Melis, CEO Global Endeavours Australia
Supply chain, inflation, and labour market supply are some of the biggest threats that global executives are concerned about as we move beyond the global pandemic, according to recent McKinsey's global survey.
Is this true for the Australian and NZ retail market? There's no doubt we've been cushioned by much of the pain of pandemic due to our distance from the world, and yet this same distance counts against us in the freight and supply side upon which many of our retailers rely on.
To find out more I spoke with Maurice Melis, CEO of Global Endeavours Australia who is leading the expansion of Global Endeavours Group (New Zealand owned and operated group of vertically integrated food and beverage businesses) into Australia and beyond.
Maurice draws on considerable experience with Woolworths and Brands & Marks to launch and integrate these brands into the Australian market and I was curious on his perspective on how retail brands will emerge post pandemic, and if that aligns with the global executive data.
So let the interview begin…
What are some of the macro threats to our recovery that you see?
MM: Australia is, or will be, in a strong position exiting the pandemic with our high rates of vaccination.
However, in saying that, there are some fundamental challenges that occurred because of the pandemic that will take some time to play out, namely ongoing disruption to the global supply chain and resulting costs pressures. We're beginning to see these impact at shelf level now, driving food inflation.
The other big issue we see is the lack of workers to service the supply chain, due to restricted immigration and disruption to business.  And with increased demand, it will likely create wage inflation at that level. That isn't necessarily a bad thing for employees, but that will result in increased pressure on the value chain, and therefore, increased costs at shelf.
COVID has shifted consumers online with an unprecedented surge in online purchasing. How have you managed the shift to online for your brands? And to you think the change in behaviour will be here to stay?
MM: Digital is a key focus of our go to market strategy. We are a relatively new business supplying all major food and beverage channels in Australia, so we know this is essential.
What does that look like? It means developing eCommerce channels, both business to business and direct to consumers, plus engaging in increased levels of social and digital media to promote and build brand awareness.
We know it's important to do this as consumers expectations and behaviours have changed over the past decade, with ultra convenience and instant access becoming very important. There's not doubt this consumer change has been further accelerated by the pandemic and lockdowns whereby it now appears a normal part of everyday shopping, although with further evolution and growth to come.
Do you think consumers expect more from brands now? And what do you think will meet those needs?
MM: Most definitely consumers expect more from brands in today's retail environment, even if that is a sub conscious choice. With consumers more focused on health & wellbeing and other personal focused trends, and with so much marketing & brand noise in the marketplace, consumers wish to be engaged but often struggle to do so.
The brands that best adapt and invest in building brand engagement and advocacy will be the most successful longer term, provided they remain relevant and change as consumer behaviour changes.
The life span for brands in modern society seems to be shorter due to increased levels of product innovation, evolution & disruption. Any tools and mechanisms that assist brands in remaining engaged & relevant are critical, including effective social & digital engagement, price discounting, and other forms of marketing. However, we have found one of the most important aspects is a true understanding of who your consumer is and ensuring your 'brand voice' talks to them regularly & consistently. From our experience, the broader the audience, the more successful the brand is likely to be.
What do you think is coming next for Australian and NZ retailers?
MM: It is exciting times in the retail environment, never a dull moment, as the landscape rapidly evolves to meet ever changing consumer expectations. With technology playing an increasingly important aspect of how we go to market, operate businesses, and engage with consumers, it's definitely a sector that delivers a lot of opportunity!
Thanks to Maurice Melis from Global Endeavours Australia). Check out their website at www.globalendeavours.com.au or reach out to Global Endeavours Australia on info@globalendeavours.com.au
by KIRRYN ZERNA
Kirryn Zerna is a Keynote Speaker, MC, and author of The Stand Out Effect, whose highly visual and interactive presentations immediately translate into action. Her latest keynote is on Beyond the Mask: Winning the post covid consumer. Find out more.