Snapchat: My 14 year old is on it so, should I?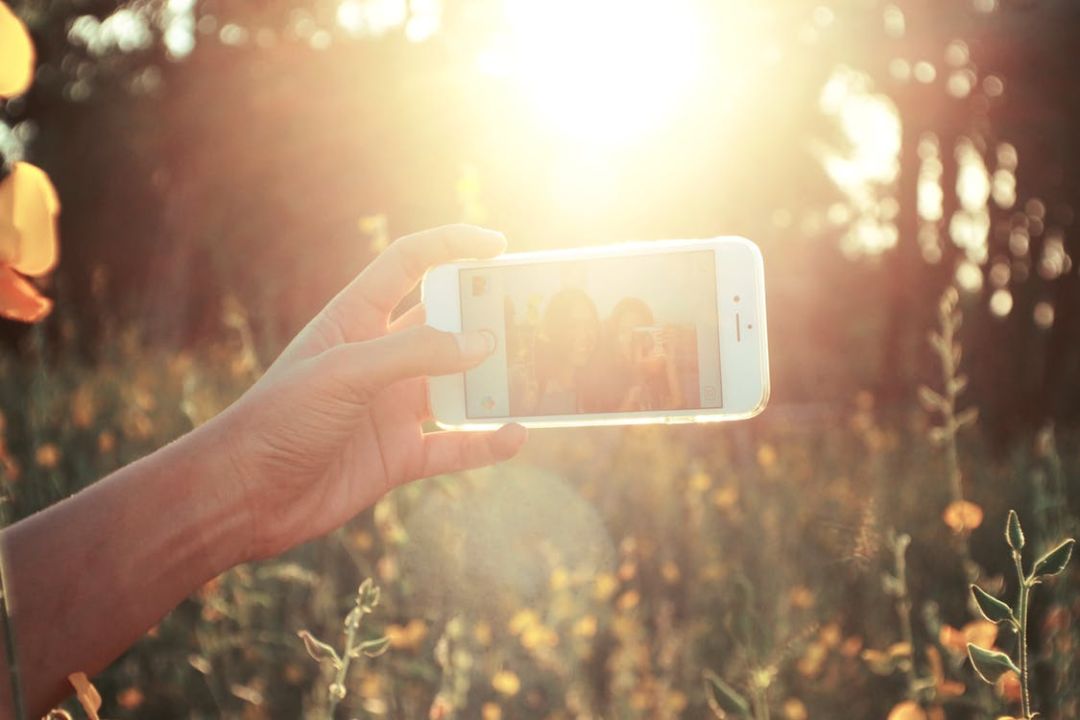 Snapchat and business: Does it work?
Not only do we lag behind our kids in fashion trends, we now have social media to remind us how behind the times we are. Do you know how to use Snapchat? Your 14 year old does. Snapchat is a social media app that allows users to take a photo (a snap get it?) and send it to friends. These photos can include comments and emoticons – and basically allows the users to chat through snaps. Snaps that will automatically delete after a few seconds.
It's all the rage with young people, and it has business owners asking – should I be on it?
Snap not-happy in the news
Snapchat has been making headlines this week – with Snap Inc., Snapchat's parent company, receiving the largest IPO since 2014, with a market evaluation of $24 billion.
They also faced backlash yesterday (8 March) after featuring 3 filters for International Women's Day. They missed the mark and caused offense –putting make-up on a scientist was not a winner with its fans.
And yet with an average of 2.5 billion snaps per day, from over 157 million daily users (according to a report filed with the US Securities and Exchange Commission) – they're doing something right for the people who want to use it.
Why are all these people using SnapChat?
When the oldies caught on to Facebook a few years back – and starting checking out their kids profiles (of course). The kids didn't ditch Facebook altogether, but started using Snapchat as another neat way to chat with friends.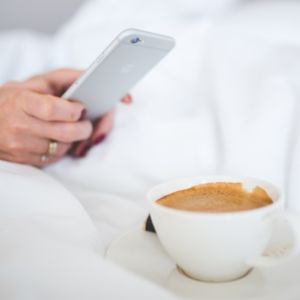 Despite fears of sexting and inappropriate use, it was picked up by celebrities, influencers, and wannabes. You could follow Kim Kardashian and see her put on make-up. Eat a muffin. Meet a bestie. Look at herself. Look at herself. Look at herself (cue eyeroll).
While that doesn't sound too exciting – what was exciting was that celebrities no longer lived in magazine stories that came out once a week – you could see their lives REAL time. And it wasn't just the likes of Kim and co.
Worthwhile causes like Michelle Obama's "Let Girls Learn" used Snapchat to profile their work in advocating for education for adolescent girls. You could join her on her global tour, following her snaps as she toured to the Republic of Liberia, the Kingdom of Morocco and the Kingdom of Spain. Now, that's cool.
Big brands snapped up the opportunity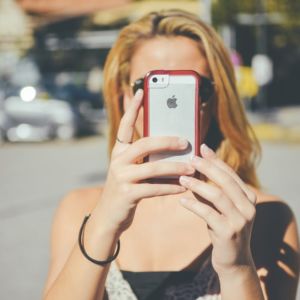 Seeing the potential and rapid growth, big brands jumped on the bandwagon throwing advertising dollars, creating influencers, and trying to capture the hearts and minds of young people. Just like other platforms, Snapchat allows for local geofilters – so you could direct marketing dollars to your local area, as a local coffee shop or small boutique, for as low as $5.
When Instagram developed Instagram Stories in 2016 though – it took away some share from Snapchat – as people could post images and live stories in the one app.
This diluted some of their opportunities, as Instagram stories were public, so it reached even more people.
should you be on it?
If you're a solopreneur, a business owner of a small to medium business, or a leader looking to boost your profile – the short answer is no.
The investment of time trying to create a social presence (that people become aware of, have an experience with and one day rave about – check out my infographic) on the platforms you want to focus on – should take up enough of your time.
And time is not something business owners have a lot of. Usually the clients that I work with have a Facebook and a LinkedIn account, sometimes even Twitter and Instagram. And yet, the most common complaint I hear about social media is that it takes too much time, there's too much to know and it takes too much effort.
To focus your efforts, forget about Snapchat for business, and concentrate on the platforms where it makes sense for your brand to be. And where you know your current and potential clients hang out. By all means, if you have time and the inclination – get on and check it out. It's always good to stay up with the latest things. And if your market is young people under 25, then it could be helpful to explore. However, I'm generally of the opinion – just because you can, doesn't mean you should.
If you were to put the effort in, and do a brilliant job on positioning, serving your audience and creating a social habit – then you'd be rewarded with an engaged community that will not only buy from you, but they'll refer you and advocate on your behalf.
The best time for SnapChat?
These days Snapchat has held its market with its rotating supply of fun filters. It applies special effects over an image to distort its effects. That means you can look back at yourself as a horrifying monster, or turn into a vomiting strawberry. It's a real hit with my 4-year old.
I think, save Snapchat for boring rainy days. When your kids are driving you crazy and you've run out of movies to watch. Then sit back, and have a few laughs making each other look silly. It's fun.
About Kirryn Zerna
Kirryn Zerna has worked with large and small businesses to create remarkable brand communications for over a decade, and now she builds that capability into the organisations that she works with. She combines her deep experience of corporate communications and copy writing with the latest research of social media management to deliver a tailored approach for her clients. Find out more: www.kirrynzerna.com
Save
Save
Save
Save
Save
Save
Save