Uncover your Brand Personality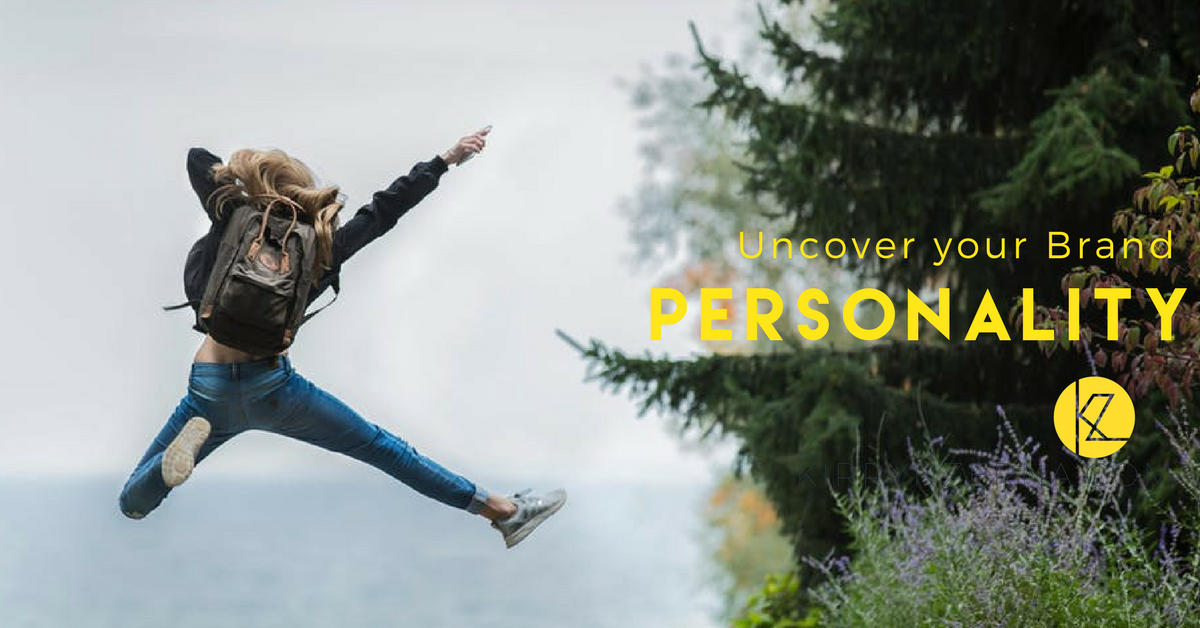 Why I'm sticking with my financial planner…
And why we choose personality over product
My financial planner's name is Jess (Hi Jess).
Jess has grown up with us as a married couple. From no babies to two. From an apartment to a house. And… well, we're still working on our rags to riches tale.
Why would we choose Jess and recommend her?
She offers a great service, she arrives when she says she will (even when we forget sometimes, sorry Jess!), she sends through the paperwork and does her research on a great offering that will suit our life circumstances.
And why do we stay with her? Because we like her.
We connect with her personality, and she clicks with us.
Would we change planners without some pretty serious deliberation? No. It wouldn't be a quick glib decision.
Our decision would be threaded with how we feel about Jess as well as the service she provides.
Whether we like a person can matter more then the product they offer. – Kirryn Zerna
People are drawn to personality over product
Can you relate? Is there a financial planner, accountant or personal trainer, you can't leave? Maybe even a coffee shop?
We're drawn to those people and brands that we like and connect with. Even when they're not the most convenient, best priced or sometimes the best solution for us anymore.
Going beyond product
Wouldn't you like to go beyond "product", to becoming renowned? A memorable brand that your clients choose every time? So that you draw on the equity of a good relationship when they review your offering, pricing and service?
Every contact we have with a customer influences whether or not they'll come back. We have to be great every time or we'll lose them. – Kevin Stirtz
It's certainly the goal to retain clients. It's no secret that it costs more to chase after new clients.
Uncovering your personality through social is a game changer
Do you know the number one thing that will help you stand out online?
It's You.
Your brand's unique and distinctive qualities create a contrast in the mind of your clients and your audience. And this is a sustainable point of differentiation Why? Because you can't copy a personality. This will help you to sell, stand out and endure.
Social media proves a perfect platform for businesses as it gives access to a large number of people, in a really personal way. It gives businesses the incredible access to learn about their target market and to speak to them in a conversational and tailored way.
You'll find this approach will do three things for you, it will:
Build trust and add value to your clients
Create an ongoing dialogue beyond your occasional interaction, like a one-off annual appointment.
Deliver meaningful data back to your firm that will serve to build a profile of your clients and set out their future needs.
Want to uncover what is unique about your Brand?
I love helping businesses have their a-ha moments and work out why they matter, who they are and their purpose.
Business owners, consultants, marketing managers and leaders who want to position their brand online and aren't sure how to articulate it will find this a useful first step.
Click here to get exclusive access to help uncover your brand personality.
And a FREE download of my tool – "Bring Your Personality to Life"
I use this tool with clients to help them personify their brand. This helps to inform their overall strategy to promote and engage their brand.
Want to uncover what's unique about brand? Imagine how you could stand out. FREE tool and video. https://t.co/U3hggtuFL8 #personality #brand pic.twitter.com/qZ969GEoVz

— Kirryn Zerna (@KirrynZerna) September 26, 2017
ABOUT Kirryn Zerna
Kirryn Zerna helps businesses spend less time on social media for better results. Known for her work creating remarkable brand communications for over a decade, she has worked with businesses both large and small — ranging from corporate, government, not-for-profit and small to medium organisations. She combines her deep experience of corporate communications and copywriting, with latest research on social media management to deliver a tailored approach for her audience and clients. Find out more.
Kirryn Zerna was recently awarded The 2017 Kerrie Nairn Scholarship by Professional Speakers Australia to assist the development of an emerging speaker to become an outstanding professional leader. Need a speaker for your next event? Contact her today.