How often should I post on Social Media?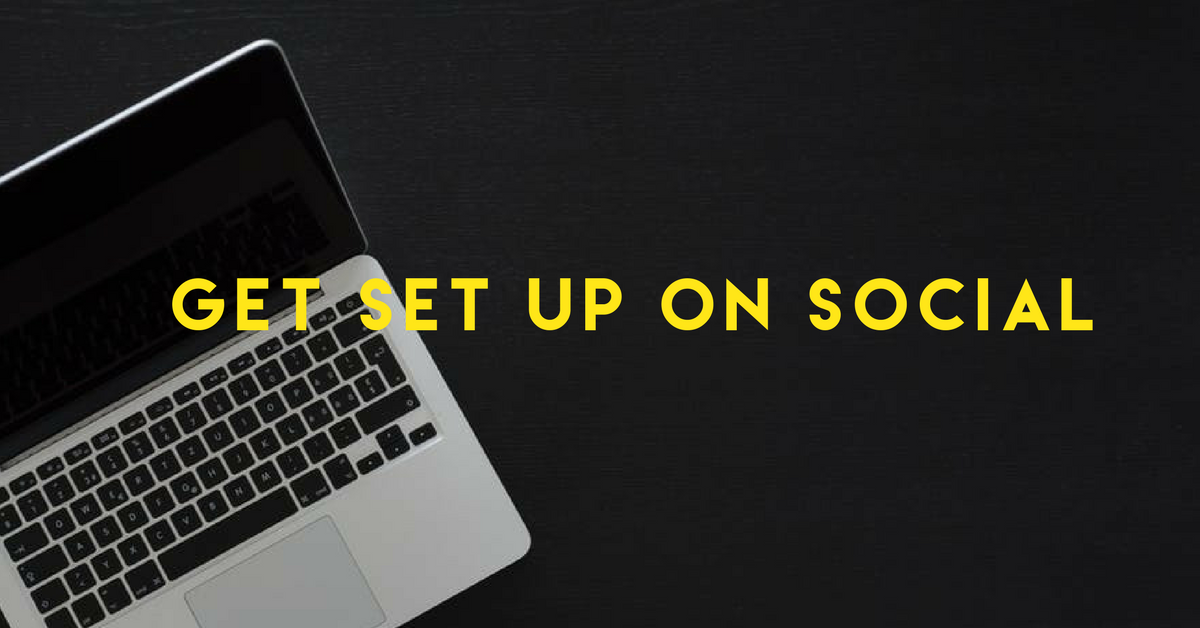 Working with a range of business clients, I frequently get asked questions about the mechanics of social – how often, when and how.
I've answered those questions below and have referenced helpful articles. I hope this serves you and your audience.
How often should I post?
Everyone asks this question, and there's no one right answer. My advice to you is to choose what will be sustainable and practical for you. What's important is consistency not quantity. If your best post was 3 months ago, and you know it's going to take a while to get the hang of posting on social media – then just start with 3-4 posts per week across each channel.
I've given some suggestions below and now it's time to decide what will work for you. The more frequently you post – the greater your reach will be and the quicker you will grow your numbers.
Here's my suggestions:
Light User (Just Starting Out)
Goal: Establish consistency. Start putting something out there and do so regularly.
Facebook –  3 – 5 posts per week  |  LinkedIn – 2 -3 per week (business days only) | Twitter 1 per day  | Instagram 3 – 5 per week
Your suggested pattern: Monday: What you read  | Wednesday: What you're known for (blog) | Friday: What you like | With extra fillers of what you read, and What you do.
Medium User (Gaining Momentum)
Goal: Build momentum. The more frequently you post, the quicker your reach will grow. This is about getting your systems in place.
Rhythm: Facebook –  1 posts per business day & 1 on the w/end  |  LinkedIn – 1 per business days | Twitter 2-3 per day  | Instagram 1 per day
Routine: Your suggested pattern: As above template
Frequent User (Establishing Authority)
Goal: Expand reach. Establish thought leadership / expertise in your field. Focus on interactions with others.
Rhythm: Facebook –  1-3 posts per day|  LinkedIn – 1-3 per business days | Twitter 5 per day  | Instagram 3-5 per day
Routine: Mon – What you do, read, read | Tuesday: What you're known for, read, read | Wed: What you're known for, read, like | Thurs: What you read, what you do, what you read | Friday: What you like, What you read, what you do (Essentially the goal is to mix it up about 4:1 – 4 about other things, 1 about you)
More reading:
Here are a few online guides based on proven research if you're interested.
WHAT TIME OF DAY?
When is the best time of day to post? You can work this out through experimentation. As a general rule, if you were only to post once a day – then the middle of the day is your best bet. Most research supports that, and I've found that myself.
Write down when you think you should post on each channel each day.
Here are some popular times of day:
7-7.30am before work, think of people catching the train to work
12-1pm people on their lunch break scanning phones
5pm on the way home, it drops off at 6pm when they get home
8-9pm people often scan phones while watching TV or before bed
More reading:
Check out these online resources.
 THE BEST TIME TO POST ON FACEBOOK, TWITTER, AND INSTAGRAM
 WHAT 16 STUDIES SAY ABOUT THE BEST TIMES TO POST ON SOCIAL MEDIA
 THE BEST TIMES TO POST ON FACEBOOK, TWITTER, LINKEDIN & OTHER SOCIAL MEDIA SITES
Scheduling your posts:
You can schedule your posts across multiple platforms and ahead of time. This will help you to create consistency on social media, and help with your planning.
I have profiled 3 scheduling tools with tutorials on how to use them. Which tool would work for you? Post your option on the Facebook Group or ask questions.
Check out the Scheduling Social section of the Tool Box.
More reading:
Here are a few online guides based on proven research if you're interested.
 SCHEDULE SOCIAL MEDIA CONTENT FOR NEXT WEEK, NEXT MONTH, AND NEXT YEAR
 5 SOCIAL MEDIA MANAGEMENT TOOLS TO SAVE TIME
Measurement
It is difficult to measure the value of your efforts on social media. The same way that it is infinitely difficult to measure trust or goodwill in your organisation.
Revenue generation is one aspect to consider, but not the single most important reason for using social media. Its primary business value is that it allows you to deepen relationships with customers and the community.
So how do you do it?
To measure your engagement with your current and desired audience you can measure Likes, follows, comments, shares.
To measure a return on investment, you can measure by how successful your 'campaigns' are (a campaign is like a promotion that you focus on for a specific point in time).
Measuring your engagement on social media
Check your baseline numberson all social channels (i.e. how many 'followers' do you have on Facebook, Twitter, Linkedin, etc)
Set a quarterly goal as to how many followers you want to reach. Then track your progress. You can refer to my WK3 Growing your audience
Facebook – to start out maybe 30-40 per month
Twitter and Instagram – maybe 50 – 70 per month
Linkedin – perhaps 10 – 20 per month
Measure Engagement
You might include measures like the number of blog posts you do, the reach of those blogs, your top 5 posts on social (based on numbers of likes and comments). It's helpful to look at the top social posts and blogs as it helps you to see what works. You might also track website traffic from social channels.
New leads
You could measure new sign ups to your newsletter on your website, newsletter subscriber numbers, new sales enquiries from social media (ask the question where they were referred from).
Measuring return on investment through Campaigns
This is where you can measure the return on investment to your campaign through social and see whether or not it was worth the money.
Set your objective
What are you trying to achieve? Write it down. Is it numbers to your workshop, downloads of a flier, or to take up an offer?
Set your budget
How much are you willing to spend?
Work out your ROI (return on investment)
How many people took up your offer based on what you spent? Did 5 people take it up and you spent $100? That's a 5% conversion rate – which is pretty good.
Monitor the results and make adjustments as you go.
The beauty of social media is you can measure it as you go. As a rule of thumb if you have to spend 3 times more then the conversions, you should stop and try something else. E.g.You're aiming to pay $5 per click, so if your spend gets to $15 for an ad before you get 1 click from it, then turn it off and try something different.
More reading:
Here are a few online guides based on proven research if you're interested.
 5 EASY STEPS TO MEASURE YOUR SOCIAL MEDIA CAMPAIGNS
About Kirryn Zerna
Kirryn Zerna is an award-winning speaker, trainer and mentor. Her passion is to help businesses to get the attention they deserve. What's unique about Kirryn is her broad experience across industry. She draws on over a decade of experience in marketing communications, strategy and social research working with businesses both large (Westpac, Department of Industry, NSW Small Business Commissioner) and small (consulting agencies, small businesses and high profile individuals). Kirryn holds a Bachelor of Management, Masters of Management and is a Graduate of the Australian Institute of Company Directors. She is a regular contributor to Smart Company, Inside Retailing and Westpac's Ruby Connection.