How Do You Want to Be Seen?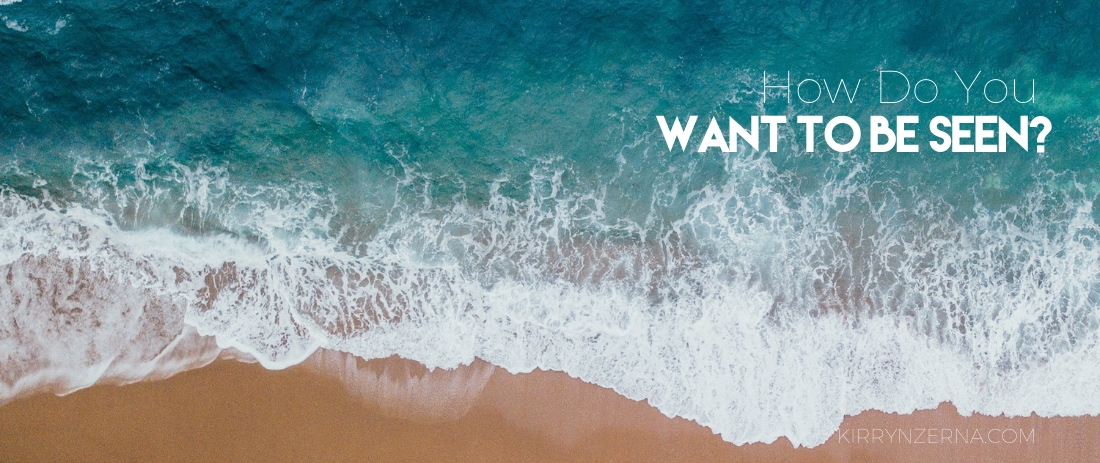 If uncertainty has become certain, what are the things that you can control or influence to stand out, and lead, in this shifting environment? This was a question I asked in my last Profile Shift article.
As face to face encounters are removed, it means potential clients, colleagues and future talent will be looking for you online. And what will they find when they search for you?
With social platforms like LinkedIn, so pervasive with its 610 million users worldwide and 10 million in Australia (that's almost half the population), today a brand has many faces.
It's the person behind the brand that is persuasive in this age.
How do I think this?
People have greater reach. Employees have 10 times more social connections than a company brand does, according to The Social Employee. This multiplication factor of influence is staggering… with an upside for companies who now have a willing group of individuals who can effortlessly promote the businesses (If they can manage the nuance of reputation, risk and reward of both equipping and empowering employees, while still providing clear boundaries).
People Follow People. There's power in hearing from the people; who put an authentic humanity to each brand which is especially important in the midst of the growing fears about the future. Imagine if leaders invested 15 minutes a week into how they're SEEN online, what would that translate to in terms of brand awareness, new client attraction and retention?
People feel more trustworthy, right now... While clients and community may have lost trust or grown tired of big brand speak, employees and leaders will walk the talk of who the brand actually is and will build meaningful relationships person to person (Edelman Trust Baromenter in 2018, 2019 and 2020).
So back to the question… "How Do People See Me?"
So if the world is listening to you. What then is the reputational story that you as a LEADER are creating, as you shape the perception of yourself now, and into the future?
Your prospective client, future employer or team members will make assumptions about who you are and the value you offer, based on this narrative that you create.
What we're actually describing here is your profile or your personal brand. The meaning of the word 'brand' has really shifted over time. Once understood to mean a name, sign, design or wording, 'brand' now describes more fully what the public will think about you based on the information that you give them to interpret.
Suffice to say, perception is everything.
It's true for brands. We are living in a world where customers' perception of brands today, and their quality of service, could take precedence over traditional competitive advantages like pricing, features, or usability, according to a report by Walker Information.
It's true for you. So let's just talk online. Have you considered that you have the opportunity to create a sharp, consistent and compelling brand presence on digital channels? For example, let's consider your LinkedIn profile. It can be as powerful as a business card, coffee meeting and website all rolled into one. It's often the first thing that's checked when meeting a new client, going for a job, seeing a speaker at an event, or meeting a new leader.
There is no doubt that your profile, and the way you are perceived, is something that you can control while the world is shifting.
So how do you want to be seen?
Are you happy with your first and ongoing impression that is found both in the real world and online?
Is this perception helping or hurting the future you're creating? Or are you completely hidden?
I believe your digital presence will speak for you, whether you're present or not.
"Personal branding is about managing your name—even if you don't own a business—in a world of misinformation, disinformation, and semi-permanent Google records. Going on a date? Chances are that your "blind" date has Googled your name. Going to a job interview? Ditto."
– Tim Ferriss
So how do you rate?
Let's consider a few of the capabilities that you will need in this new digital landscape. How many can you confidently check off?
Can you clearly describe what you're known for and the value you offer?
Do you know how to interpret that into the online world; e.g. does your LinkedIn profile clearly express Brand You?
Can you describe 3-5 key expert areas that you can confidently talk about and contribute value around?
Have you considered how you are perceived across digital channels? What's the story of You across Linkedin, Instagram and Facebook? Have you considered who you accept, they type of content that you share and what you keep private?
Where are you going to focus from here?
ABOUT KIRRYN ZERNA
I'm on a quest to help ideas, leaders and brands stand out (without selling out) in this age of online influence. I'm a conference speaker, a masterclass presenter and creator of the Stand Out Effect: a modern-day quest to uncover what makes brands stand out without selling out. What's unique about me is that I understand the nuance of business from a large corporation to a small business and can translate the challenges and opportunities of the power of social media in each context. I draw on deep experience of working within corporate and public sector environments, and I also have had the privilege of working with over 2,000 small businesses and entrepreneurs through state and federal funded programs in the last year.