Standing Out on Social Media: Lessons from the Face of Fitness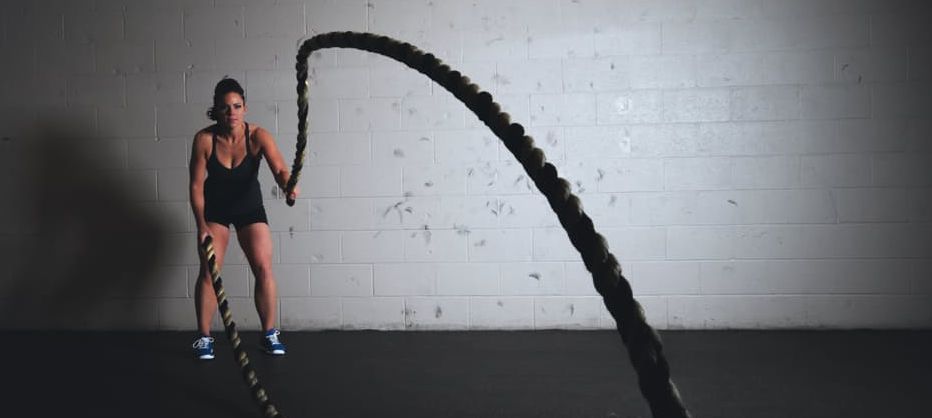 Have you heard of Kayla Itsines?
Oh she's just a 25-year old girl from Adelaide.
You know a girl who's raking in $17 million a year from her fitness empire, included most-downloaded fitness app 'Sweat with Kayla' and recently rated as the No. 1 Influencer in the Fitness category of Forbes' inaugural Top Influencers list.
<<Cue Surprise emoji. >>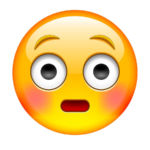 From an Adelaide gym in the late 2000's, teenage Kayla developed tailored fitness programs focusing on trouble spots for women. Her clients found great results and began to tell their friends and it swept through social, so in 2012 she jumped on to capitalise on it. That instinct and hard work paid off; today hundreds of thousands of women download her $19.99 program monthly. Success followed with hardcover bestsellers, sell-out stadium tours and a global tribe of over 10 million.
(Photography by: CHRISTINE HAHN(@CHRISTINEHAHN) / via: Stylecaster.com)
From go to global
So how does a young teenager from Adelaide find herself on a global stage a few years later at the sweet old age of 25?
In short, social media.
She built a presence on Instagram and Facebook, where she shares her "training and nutrition methods, client transformations, healthy eating ideas, and some training tips", she says on her website.
Her popularity on social media grew organically. She was an overnight success, 7 years in the making. And as of April 2017, she has over 6.8 million followers on Instagram and just shy of 12 million on Facebook. Today she is an influencer of millions, a global empire and the face of fitness– all because of social media.
Globally, now everyone has a voice
Social media has democratised the world.
Whether you're a young woman or the world's biggest brand – everyone can use a free, ready-made platform that gives access to a global audience.
It's kind of like the President of the United States doing away with Congress and placing an open door policy on the White House. He says, right anyone from any age, race, gender or rank can come on in and have an audience with him, to share their point of view.
Comparing social to traditional PR
You can see this when you compare Kayla with another famous Aussie fitness guru, Michelle Bridges. Michelle started her career pre social media. She sweated out the road to fame over 20 years. She worked in gyms, she ran large programs, she did bit-part TV appearances, and she started businesses.
It was her Biggest Loser appearance that shot her to celebrity status in 2007. She has since published several books, run a national fitness program – 12 Week Body Transformation, designed clothes and is a public spokesperson and well-known celebrity. On all accounts – well known and successful.
Hardly seems different to Kayla. In all, except the numbers. Michelle has 245,000 followers on Instagram, while Kayla has 6.8 million, and on Facebook Michelle has about 1 million (when you combine her two accounts) compared to 12 million.
I was kind of shocked when I looked at those figures. It's the classic vs contemporary approach. Traditional PR vs meteoric rise of social.
So if everyone has a voice, how does your brand stand out?
Isn't that the million dollar question.
Like my President example. If the whole world is filing in to see the President all day, every day– how does he know which request is most important? How do the different people stand out? Be memorable? Meet the demands he has for that day in running the country?
Such is also the challenge for your social media approach. It has great potential and power, and yet can be a great noise and nuisance. How do you avoid getting lost in the crowd?
standing out on social: Lessons from the expert
Here are the 3 keys that we can learn from Kayla Itsines to find your voice on social and stand out.
Great product.
The proof is in the pudding (or the absence of it in this case). You need a great product. When people buy it or use it, they feel compelled to share it because it's that good. For Kayla, the 'before' and 'after' shots of her bikini body transformations are pretty convincing – they're of real people with real results. Her product is easy to use, it looks good and it gets results. Boom.
What you can do: Do you have raving fans for your product? What do you need to tweak? What needs changing? How can you keep getting feedback about what works and what could be better to create a product that people love to use and want to talk about.
Great content.
Her social content is true to her personality, it's a great mix that helps, inspires and connects her audience to her programs. And it looks good – it has polish. Video has been her key weapon to growth. You can see her progams on social, and sweat along with her. It's an easy way to try before you buy… and it works.
What you can do: How do you blend in your sales pitch with content that informs, connects and entertains your audience? To achieve powerful positioning online it is essential that you are consistent in your rhythm and routine. I define rhythm as how frequently you post across channels, and routine as the pattern of content, or your content mix. You need to mix it up so it's not all product flog, not spammy – but a great blend of content that serves your audience in a mix of formats.
Great engagement.
She sees her followers not as numbers but people. Every post is conversational and talks to you – her community. The fact she shares the images of the tribe shows her engagement. Her use of hash tags like #bbg has been used over 5.5 million times (as of April 2017) in Instagram. It draws the community together as they share their experience and their wins.
What you can do: Are you treating your audience like people or numbers? Imagine every post goes out to a room of people. How would you speak to a room of people? Would you call out people by name, and make it personal. Would you like for opportunities to connect people that may know each other or have similar needs? Social is just the same. Look for ways to serve your audience and connect with them, and the results will follow. Human over bot, every time.
About Kirryn Zerna
Kirryn Zerna was recently awarded The 2017 Kerrie Nairn Scholarship by Professional Speakers Australia to assist the development of an emerging speaker to become an outstanding professional leader.  She has worked with small and large businesses to create remarkable brand communications for over a decade, and now she builds that capability into the organisations that she works with. She combines her deep experience of corporate communications and copy writing with the latest research of social media management to deliver a tailored approach for her clients. Find out more: www.kirrynzerna.com
Want to create stand out social media? Register your place on the next Bootcamp kicking off May 15: kirrynzerna.com/bootcamp