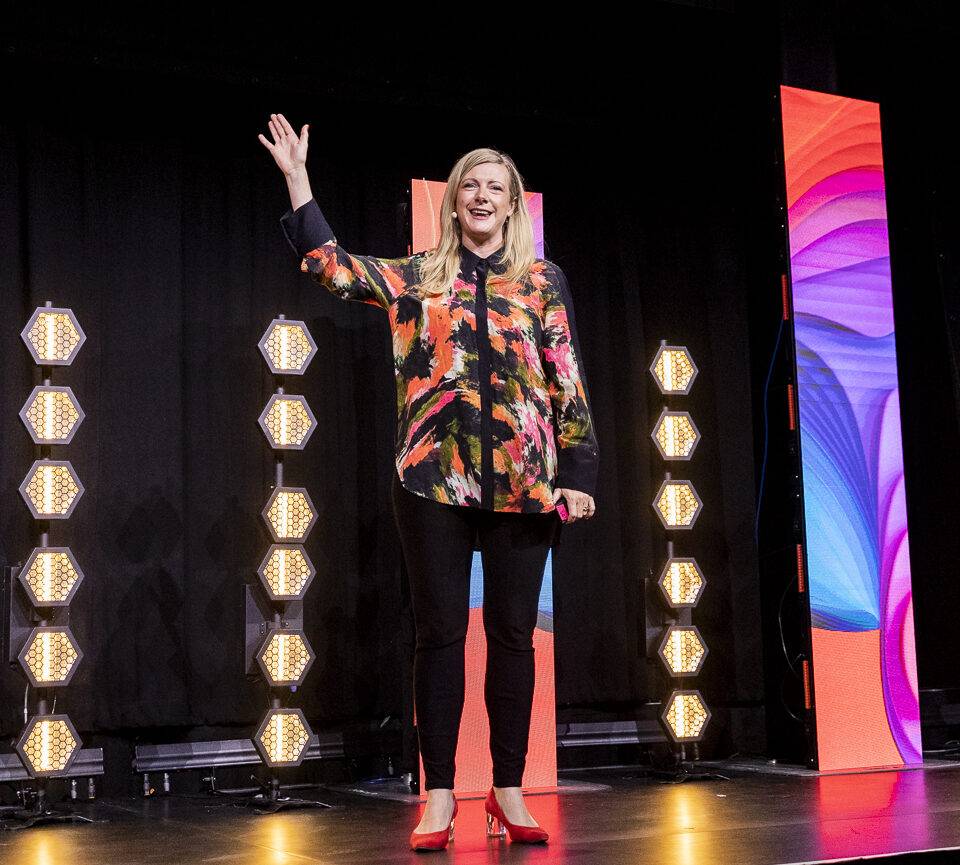 Choose Your
Speaking topics
You're looking for a fun and fabulous conference speaker to unlock that spark of connection that fuels the world's best leaders, teams and brands.
Book Kirryn Zerna for your next conference and she will give you more than a presentation, she will help you to create an experience for your delegates to interact, connect, learn and then come away with practical takeaways they can apply straight away.
Here's just a few topics we can explore:
Communicate and Connect for better results
Build an Influential Leadership brand
Create Stand Out Marketing Strategies
OK, Let's make this happen together.
Download brochure
Want a quick chat?
Working with
Kirryn Zerna
Kirryn Zerna is a Keynote Speaker, facilitator, and author of The Stand Out Effect and would love to create a remarkable and unforgettable experience for your next event.
Whats unique about Kirryn? Well, she's got over two decades of real-world experience in corporate and marketing communications. Plus, she's armed with a few degrees, a handful of awards, and loads of practical know-how. Kirryn's sessions are inspiring, interactive and visually engaging, and will help your leaders, teams, or brand connect better and, as a result, achieve some seriously impressive results.
Organisations that look to Kirryn's expertise include Thermomix, Housing Industry Australia, Australian Radio Network, Aussie Home Loans, Fundraising Institute Australia, & more, and she'd love to work with you too.
Learn more about Kirryn
Download Testimonials
Feedback from Clients
Her fantastic keynote session was insightful, engaging and delivered the outcomes we were hoping fine. She was a delight to work in all aspects and we'd highly recommend her.
Director Sales & Engagement, Theromomix Australia & NZ
Kirryn's session was interactive, informative and energising. She was lovely to work with and I'd recommend her as a speaker
National Events Manager, Housing Industry Australia
Kept the online audience engaged the whole time, was a wonderful host and panel facilitator. Helpful partner before, during & after the conference.
CEO, Fundraising Institute Australia
Every time I have worked with Kirryn Zerna, she has exceeded all expectations. Kirryn has gone above and beyond to understand the background of the program she is facilitating for. No request is too hard to manage.
Senior Marketing Manager, Department of Education NSW
Download PDF of Testimonials
More info for Event Planners
What's trending
Read Kirryn's Recent Posts
See More