Digital Storytelling: Making the invisible, feel visible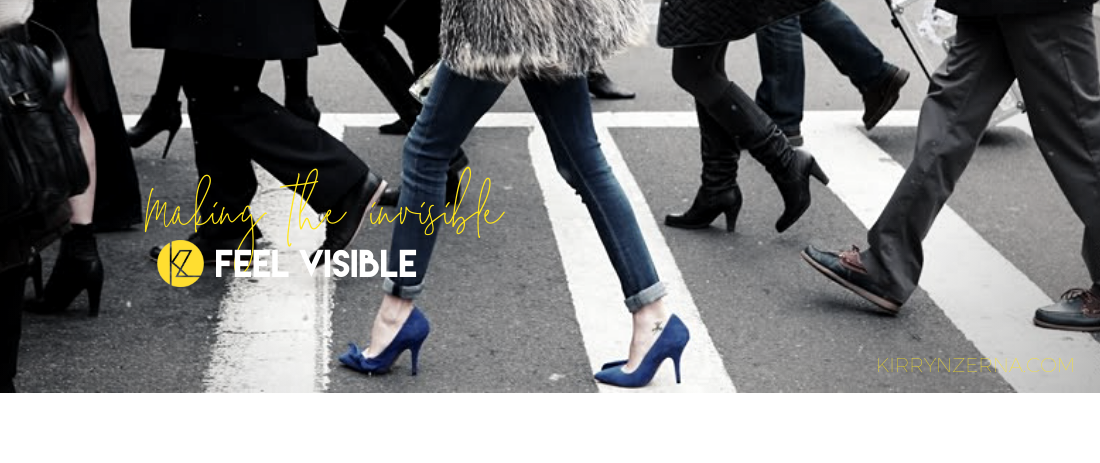 "How do I make the invisible people, more visible?"
I had gone to meet a former colleague for coffee. It was one of those awkward moments where I couldn't find a babysitter so I had to bring my 2 year old son along for the ride. So I bundled him into the pram with enough snacks to feed a bounty of babes, and then we rolled into a hipster inner city café near my colleague's office. After I ran over every chair leg in the cafe, we squeezed ourselves into a corner booth and by some great miracle my son fell asleep while we had our meeting.
My colleague was a Director from a NSW government department and had a team of about 300 people. Not only that there was a mix of locations from urban and rural sites across NSW; they were also a mix of seniority and skill levels within the group.
She loved the team, and they had a great energy and enthusiasm for the year ahead. The challenge was, due to their diverse geographical locations, it was hard to get a sense of how engaged they were at all times. How to make sure team members didn't get lost in the noise or feel invisible – from each other – and from the lofty heights of head office.
Connecting should be easy, right?
Maybe you can relate? You've been tasked to create a collaborative team culture and get buy-in for large programs in your business unit. Maybe you're already using a collaborative team tool like Yammer or Facebook's Workplace or Microsoft Tiles. You've got the tool so why aren't people connecting and sharing?
This was certainly the case for my colleague. They were using Facebook's Workplace – they'd had the roll-out and had found that some people were using it more than others. And of course, some leaders were broadcasting more than others. Yet how to lift overall team contribution?
I said to my colleague, as I see it – part of it is equipping people with the tools to identify and tell the stories. The other part is empowering them so they have the confidence and the mandate to do it.
So what does that mean? What's the story they have to tell? How do they identify what they're already doing – that is absolute gold – and worth sharing? And then how do you tool them up to share those stories? Even using their mobile phone to record simple videos with the right equipment (like a stabiliser and microphone). And of course, having the framework in place that incentivises engagement; even with the appointment of some key influencers who help give the whole area momentum.
Of course the other benefit is when you equip and empower your team at the grassroots of the organisation to start telling stories, it's only a matter of time before the communications and marketing team swoop on you with great delight looking for case studies and stories that they can repurpose for their external communications efforts; and this was certainly the case for this team.
Connect on Purpose with Digital Storytelling
In this case, we ran a Digital Storytelling workshop for her team.
We flew in representative team members from each location for a full day offsite, of which three quarters of the day was set aside to lift the team's capability around Digital storytelling.
We ran through:
·     The Context: In this new age of online influence what are the new ways to connect and collaborate? This focused on the collaboration tool that they used.
·     The Message: What makes a good story? How do you identify opportunities, ask the right questions and craft the narrative? This also included a discussion with a planning tool for the year.
·     The Method: What are all of the different ways that you can tell your story? Then this focused in on video and how to shoot video on their phone. I had worked with their team to recommend a list of things to buy – Bluetooth microphones, mobile phone stabiliser and a tripod. So the teams were equipped to easily create content. So the afternoon was super practical in having a go and creating the content.
·     The Embedding Process: How do you teach others to share their story? How to create a sustainable solution to keep the stories coming.
The result?
The event was such a success with the whole team busy creating content, that I had a number of other departments contact me to run sessions with them. For some of those – we ran the workshop as a video conference between multiple locations. And each time I liaised with the marketing department to set it up.
After all was said and done, what was the most important part about this experience for my colleague?
Capturing the stories from the grassroots level, so those untold gems weren't left unsaid. And no-one should feel invisible again.
Could this be helpful for your team, or someone you know?
Let me tell you a little more about the workshop in this video below. And I'd love to talk about how this could help your team?
About Kirryn Zerna
I'm on a quest to help ideas, leaders and brands stand out (without selling out) in this age of online influence. I'm a conference speaker, a masterclass presenter and creator of the Stand Out Effect: a modern-day quest to uncover what makes brands stand out without selling out. What's unique about me is that I understand the nuance of business from a large corporation to a small business and can translate the challenges and opportunities of the power of social media in each context. I draw on deep experience of working within corporate and public sector environments, and I also have had the privilege of working with over 1,300 small businesses and entrepreneurs through state and federal funded programs in the last year.
Want to work together? Drop me an email kirryn@kirrynzerna or check out my website.