Can you Connect with a Story?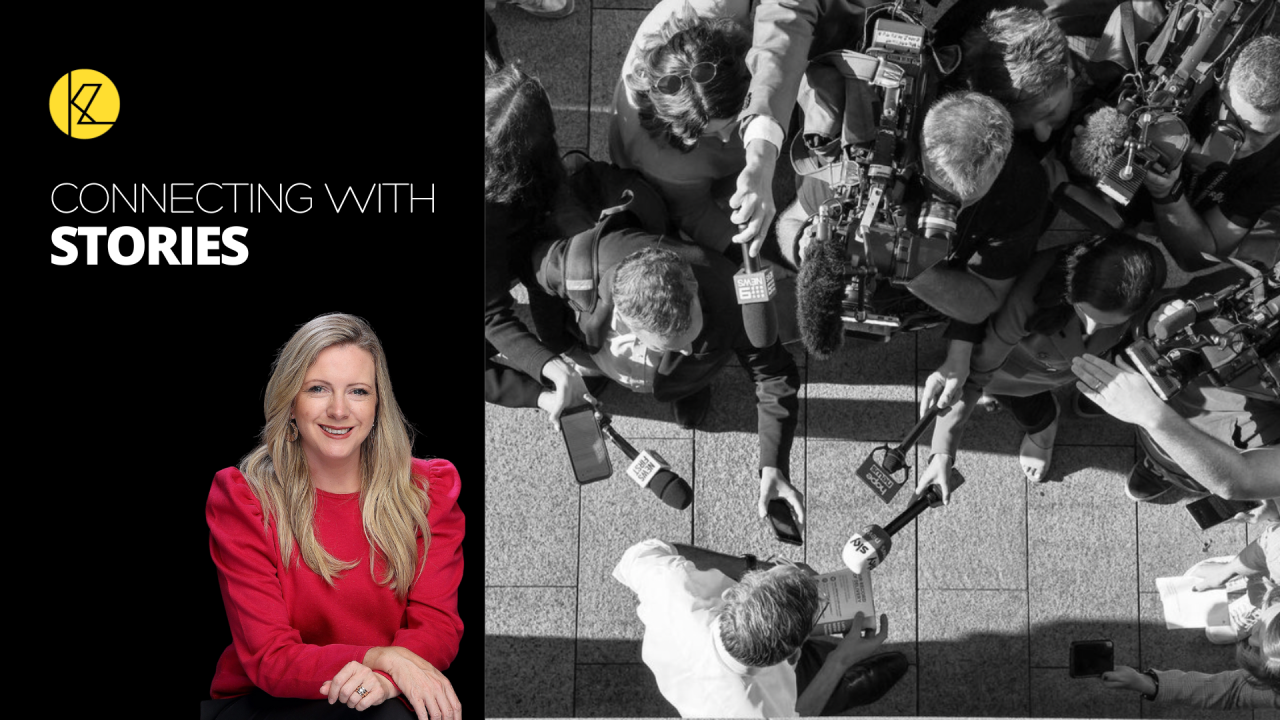 Over the past few months, life has been a bit of a doozy. I've chewed down my nails, clenched my jaw and shed a few tears through the rollercoaster ride of life filled with challenges and uncertainties. Like many others, I've experienced the effects of change, both personally and professionally. Amidst the ups and downs, I discovered the power of storytelling and its ability to forge connections, instil empathy, and foster a sense of belonging.
Sharing Stories for Connection
Stories hold immense value in our lives. When we share our experiences, we open doors to understanding and connection. Whether it's finding relief in realising that others have gone through similar struggles or feeling a sense of rapport with someone, storytelling can be a catalyst for building relationships and trust.
Numerous research papers, case studies, and articles explore the positive impact of storytelling in various workplace contexts, including team-building, leadership development, employee engagement, and organisational culture.
So hey, let me share a little of my story lately.
My Recent Life Chapter
If my recent few months were told like a movie, it would begin with a global map, showcasing the whirlwind of events happening around the world. Closer to home in Australia, the camera would zoom in on the NSW election rally held in March 2023. The atmosphere is cheerily set with blue balloons and flags, but the faces are downcast, reflecting the solemn moment as NSW Premier Dominic Perrottet concedes his loss in a dignified and heartfelt speech alongside his wife, Helen.
Meanwhile, the scene shifts to a vibrant room in Melbourne's CBD Docklands, where the Professional Speakers Australia national conference celebrates an awards night. Amidst the joyous atmosphere, a blonde woman in her 40s (that's me!), dressed in a floral dress and shimmering earrings (looking dashing of course), anxiously glances at her phone, awaiting the election results.
With a flash of news headers, it becomes evident that the Labor party has emerged victorious. Despite the disappointment, she gathers herself, smiles, and proceeds to give a speech to announce a well-regarded award for an emerging speaker.
As the evening draws to a close, her feet ache from the sky-high heels she wore in celebration. She gracefully sidesteps the last remaining revellers on the dance floor and finally steps outside into the crisp March Melbourne evening where she bursts into one of those ugly cries (and thank God for a beautiful friend who wrapped her in a hug) as the reality of the day settles in.
Why the Tears, Darl?
So, what's happening in this movie so far, and why are we shedding tears over the election results?
This year, the NSW State Election held a special significance for me—not necessarily due to politics, but because my husband, Toby Zerna, was working as photographer for the NSW Premier's office, and loved his job. It offered him the perfect blend of action, travel, interesting people, and a great team.
And when the Liberals lost, his job went the same way. That's life, hey? You win some, you lose some, and you learn along the way.
But why stop there?
Life doesn't shy away from throwing curveballs, and soon we faced another challenge—an unexpected termination notice for our rental home. It gave us the delightful invitation to enter the fresh hell that is the rental market—with its high costs and limited value. On top of that, my parents decided to sell the family home of 40+ years, introducing an exciting possibility of change for them, but another wave of uncertainty for us all.
Lessons Learned
What intrigued me the most, during these last few months, was the simultaneous upheaval of several "security" pillars in my life, such as income, home, and family roots. It was an extraordinary experience, one that demanded a shift in perspective.
Amidst this tumultuous journey, I learned the importance of embracing faith, trust, and instinct during uncertain times. And of course, the importance of supportive relationships with friends and family.
Thankfully, this story has had a happy ending. My husband has shifted gears to work as a freelance photographer and videographer, and through prayers, grit and negotiation we found a new place to live that suited our needs and budget. And my parents successfully sold their house, moving on to a new chapter in Queensland (hello future holiday house).
The Power of Sharing Your Story
So why tell the story at all? This story isn't a sob story, but rather a reflection on life's twists and turns. By sharing it, I hope to inspire you to reflect on your own experiences and maybe even share what's happening in your life with someone today. Why? Because sharing your stories shows the real you… and when we do that, we also take a step towards fostering empathy, understanding, and a deeper sense of connection with the people around you.
So, the next time you meet someone, consider sharing a little gem from your own world; you might just be the encouragement and the little ray of sunshine they needed that day.
Keen to know your thoughts: How do you feel about share what's happening in your world professionally or personally?
I had to think hard about whether I wanted to share this story – and thought yes – I think it's worth being real about the last few months (and my husband gave me permission to share. What a hottie).
ABOUT KIRRYN ZERNA
Kirryn Zerna is passionate about rehumanising connection in the digital age to cultivate high performance, revitalise culture and help put people's passion into action. She would love to help you imagine and create a remarkable and unforgettable experience for your business or leadership event.