Rehumanising Connection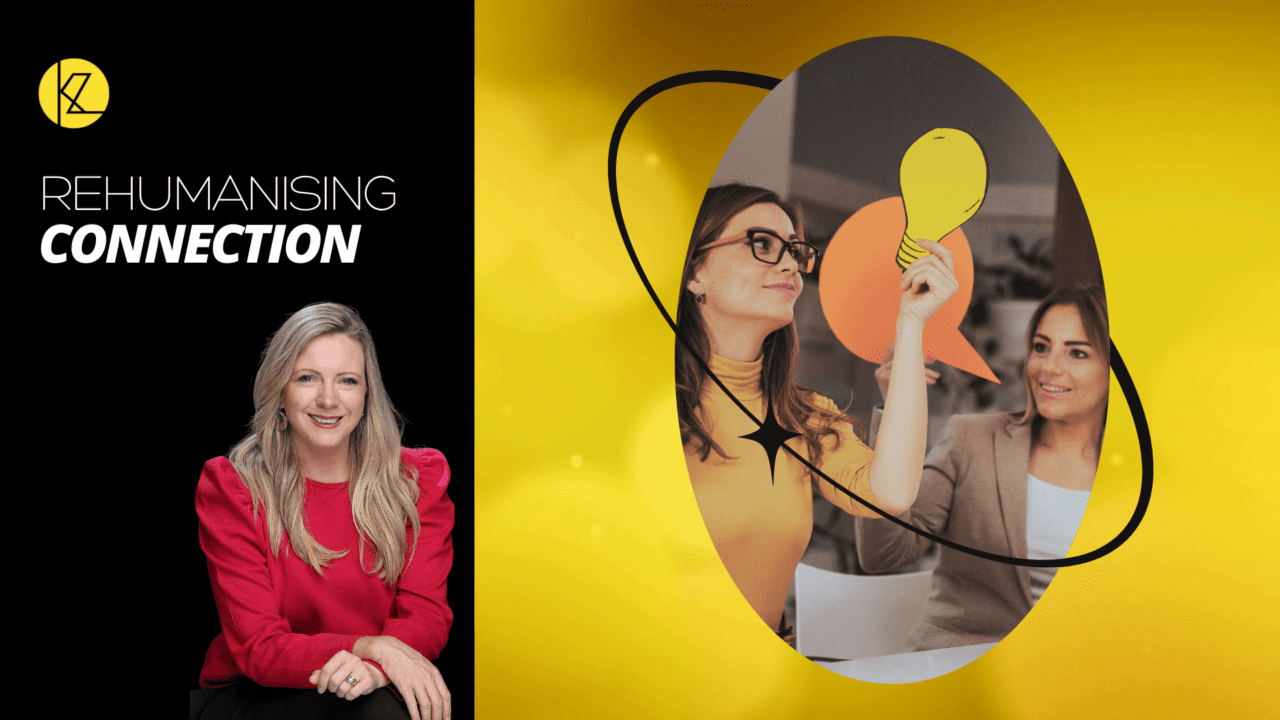 If you're prioritising engagement and connection within your team, you might be interested in my latest conference keynote session.
In today's rapidly evolving landscape, driven by disruptive technologies, shifting work dynamics, and the rise of Gen Z, there is an urgent need to redefine the way leaders and teams connect and communicate. Do you agree? If so, you're not alone.
The pandemic has brought about unprecedented transformations in the way we work. Last year, through extensive interviews, research and a collaborated white paper (Leading through Hybrid work) with HR consultancy The Learning Circle, we discovered that the conversation has shifted from "hybrid or not" to "how to lead and team" in a hybrid-ever-after working environment.
While organisations have been quick to adapt, several common challenges have emerged.
And what has surfaced as the number one issue time and time again?
Connection.
Meaningful and social connections that once thrived in the office environment have been disrupted by the changing dynamics of work.
Leaders face the challenge of effectively communicating with their teams to foster performance, productivity, and engagement. Additionally, building a strong leadership brand and preserving the essence of organisational culture in a digital age present their own set of hurdles.
Can you relate to any of these concerns?
Introducing Rehumanising Connection
Rehumanising Connection is an innovative conference session that explores the art and science of human connection. It delves into how leaders, teams, and brands can forge stronger, more authentic relationships that drive greater success.
The session is designed to unlock the interpersonal chemistry that cultivates high performance at work, creating better leaders and more engaged teams that breathe new life into workplace culture and translate passion into action.
During this interactive, inspiring, and action-oriented session, your leaders and teams will discover:
Strategies to foster genuine rapport and build trust through the power of connection.
Actionable tips to refresh their relationship rhythms and enhance communication.
Inspiration and revitalisation that ignites your culture, engages customers, and connects with the wider community, facilitating sustainable positive change.
Could this session be the catalyst your organisation needs? I am currently offering a special promotion valid until June 30th. Feel free to reach out if you'd like to take advantage of this offer for a conference planned within the next year.
Session Length: 60-90 minutes keynote or half-day/full-day workshop.
What others have said about this session:
"Kirryn recently spoke at our Thermomix leadership conference. Her fantastic keynote session was insightful, engaging and delivered the outcomes we were hoping for. She was a delight to work with in all aspects and we'd highly recommend her."
Director Sales & Engagement, Thermomix
About Kirryn Zerna
Kirryn Zerna is passionate about rehumanising connection in the digital age to cultivate high performance, revitalise culture and help put people's passion into action. She would love to help you imagine and create a remarkable and unforgettable experience for your business or leadership event.