Social Media
Mentoring Program
Get set up, so that you Stand Out On Social
Whether you want to get known as an expert in your industry, build a brand or boost sales for your product or service, this program will give you the knowledge and skills that you need.
My 1:1 Mentoring is a structured program over 4 weeks, proven to get results.
It's easy to follow – with a format and budget to suit your lifestyle.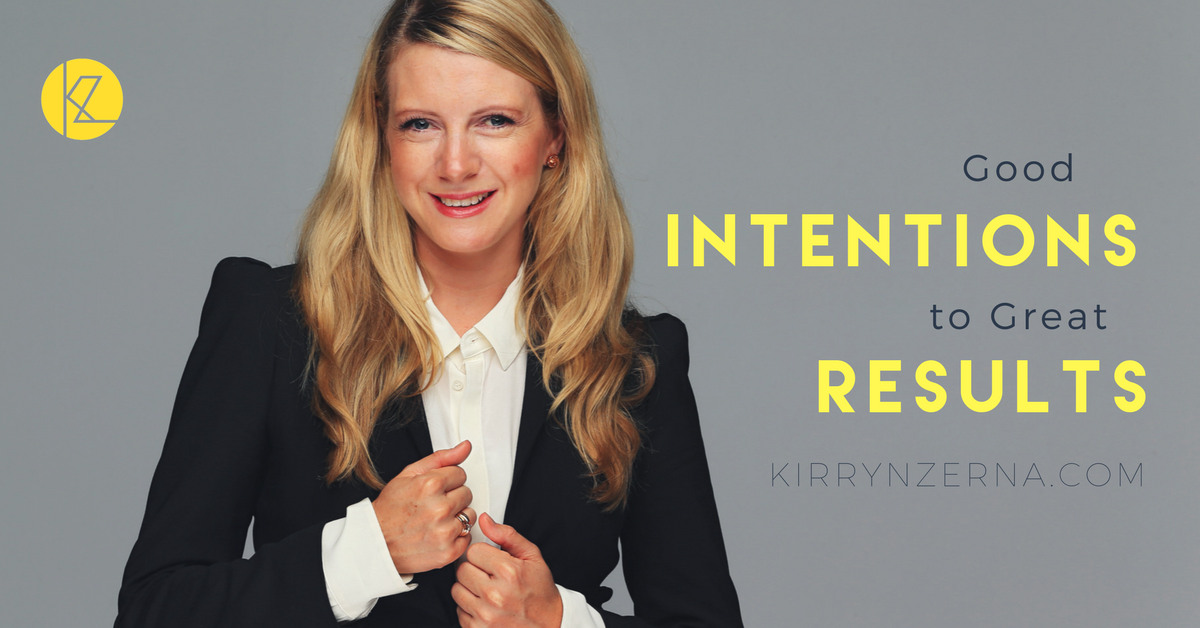 Next Mentoring Intake
Monday, 9 October
For 4 weeks
Requires 1 – 3 hours per week
Starts from $1,750
Are you ready to level up?
Social media is not the only strategy to grow your business and boost your brand, and yet it proves to be an affordable and accessible way to get the attention you deserve. It helps businesses to meaningfully connect with their current, and future clients, in platforms and technologies that tomorrow's consumer are using. 
Kirryn Zerna is an award winning speaker, mentor and educator who has been working with brands to create remarkable communications for over 15 years. She regularly speaks and runs workshops for small business, government departments and corporates. She's passionate about helping brands understand why they matter, who they are and the pathway to creating purpose and growth.
This program is perfect for:
Ambitious small business owners interested in getting a result

Business leaders who want to stand out

Coaches, consultants or experts in their fields
What you can expect to learn:
Get up to speed on what "social media" is and the potential it holds

Work towards a specific goal you'd like to achieve, and receive support and accountability to achieve it.

Create a Social Media Roadmap that will create opportunity for engagement on targeted social platforms

See the result for your investment in 4 weeks. 
Proven to get results
Very excited to be a part of this group! I run an outdoor group fitness business which is pumping, however I know if my social media appearance and knowledge improves, so will my business. So grateful to have you in my corner Kirryn.
Matt Grant, Owner of MG Fitness
Doing bootcamp has me excited about something I tend to get overwhelmed by. It can be a challenge to know where to start and how to maintain and grow a social presence. The pragmatic approach helped me to establish a step by step discipline, gaining clarity and consistency for my business.
Deborah Keep Speaker, Mentor, Facilitator
I am so glad I did this bootcamp. I've learnt so much in such a short period of time. The course was delivered through highly engaging short videos and action points that I was easily able to fit into my busy work schedule. As a result, and for the first time since starting my business, I have a consistent social media presence across all channels which is managed with just 20 minutes a week. Kirryn was very helpful and highly responsive to any questions I had. Highly recommend!
Alessandra Edwards, Elite performance expert
Have you noticed
Branding
The business that stands out online has a compelling personality that makes them memorable and unique.
Content
That content you create and share will not only build credibility for your brand, it will position your brand in the minds of your future clients?
Action
Social systems that are well set up will save time and stress?
I've noticed getting mindshare in today's cluttered digital world is harder than ever, but more important than ever.
I've found social media is an affordable and accessible way for businesses to get the attention they deserve, and proves an essential tactic in an overall communications strategy for getting noticed and getting bought.
Rather then feeling the overwhelm of social anxiety – not knowing how or where to start – I love helping to simplify the start-up process and build in sustainable systems to give business owners the confidence to do it well. This program is suited for people that are committed to positioning themselves as a trusted brand, want to grow their influence and meaningfully connect with their current and future clients.
By the end of the program you will get:
Clarity on your branding and instructions on how your brand should look on social media.
A tailored content plan designed specifically for your business that will grab attention.
A system to guide what to post each week and how to make it sustainable – what to scan, store and schedule.
Your next 100 followers and a guide on how to grow your audience and attract leads through social media.
Clear instruction on what to automate and how to outsource aspects of your social media management.
Online support and ideas from other businesses just like yours.
Did you know? You can complete the course with your Virtual Assistant? You do the learning and use support to do the work with guides available for your VA.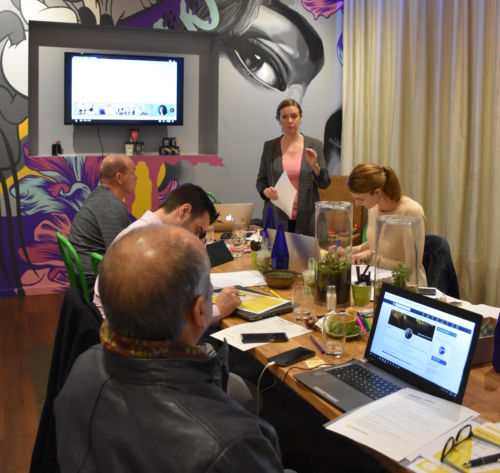 The Stand Out on Social Bootcamp and Mentoring includes:
A personal one-on-one 1-hour strategic session with Kirryn on skype, defining your current approach and agreeing your goal to accomplish in 4 weeks. (valued at $750)
1:1 mentoring (up to three 1-hour calls) with Kirryn Zerna (valued at $1,500)
Exclusive access to Stand Out on Social Learning materials so you experience the reversed classroom. Learn on your time with personalised reminders of what you need to complete each week -with mixture of video, written activity and steps to immediately apply on your own social media (valued at $500).
Weekly accountability tracking, your work submitted and reviewed each week to help your progress and guide your ideas.
Guaranteed support to get your social media set up with a sustainable process to maintain it.
BONUS
Membership to an exclusive Facebook Group to share ideas and progress with other business owners.
Access to premium content, special guests and a free pass to attend a Social Sessions local event.
Virtual Assistant Guidelines and weekly To-Do List to support your ongoing social media.
Choose a program that suits you
Choose from self-paced to 1:1 program or a 1-day accelerated workshop. 5% of all profits are donated to TheFreedomHub.org
WHAT YOU GET
Exclusive access to videos and resources
Reminder emails
Weekly Accountability
BONUS
Exclusive Facebook Group access
WHAT YOU GET
Exclusive access to videos and resources
Work together on a set goal (ROI)
 1 on 1 Mentoring (up to 3 sessions)
Weekly accountability
BONUS
Exclusive Facebook Group access
Premium Content access 
Virtual Assistant Guidelines & To-Do List
Mentoring Gold package
Mentoring Plus Bonuses
WHAT YOU GET
Exclusive access to videos and resources
Work together on a set goal (ROI)
 1 on 1 Mentoring (up to 3 sessions)
Weekly accountability
Brand Book designed with fonts, images & style
First 15 social posts written for you.
First blog post written for you
BONUS
Exclusive Facebook Group access
Premium Content access 
VA Guidelines and Weekly To-Do List
I've met so many businesses that sabotage their success by doing nothing on social – they're too overwhelmed by multiple options without a clear goal of how to get there. Stand Out on Social Bootcamp makes the complex clear with a proven approach to take your social media strategy from good intentions to great results. It's a bit like going to a personal trainer – you don't just learn about fitness, you go to do the work. Likewise, at Bootcamp you learn and apply… so you'll be able to see the return for your investment.
Kirryn Zerna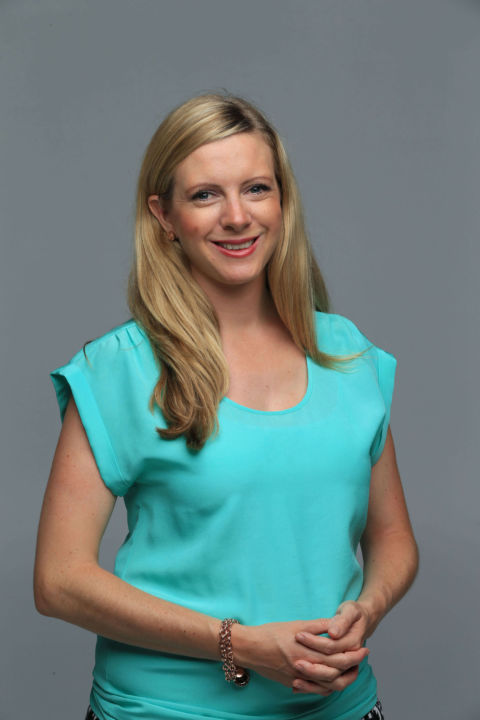 About Kirryn
Speaking, consulting and social strategy
Kirryn Zerna is an award-winning speaker, trainer and mentor. Her passion is to help businesses to get the attention they deserve.
She draws on over a decade of experience in marketing communications, strategy and social research. She has worked with businesses both large (Westpac, Department of Industry, NSW Small Business Commissioner) and small (consulting agencies, small businesses and high profile individuals). 
Find out More
Want to get ready to Stand Out Social?
Keep posted on future sessions.