Bootcamp
Stand Out on Social
Are you ready to Stand Out?
Want to use social media to boost your online influence and not sure where to start?
It's time to tick this off your To-Do List. 
Stand Out on Social Bootcamp is a self-paced online program that runs over 4 weeks, proven to get results.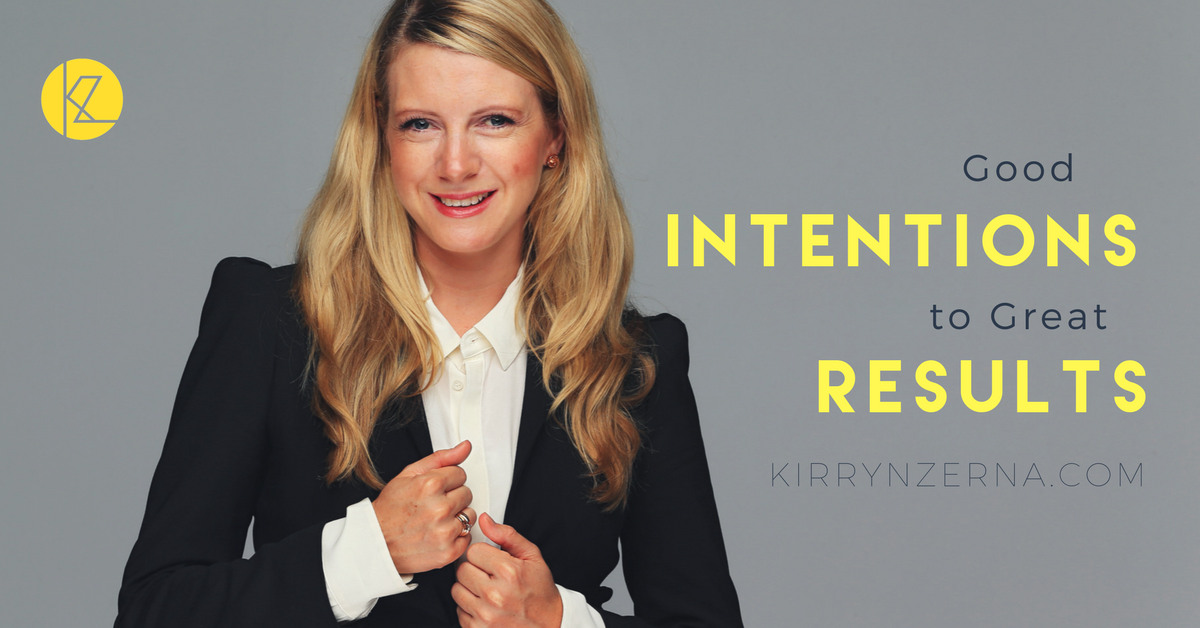 Next Bootcamp
Opens Monday, 14 October
Self-paced over 4 weeks
Requires 1 – 3 hours per week
Price $279 + Fees
Next Bootcamp: 11 November
Hands up if you would like:
Clarity on your branding and how to express that online
A tailored content plan designed specifically for your brand that will grab attention and complete the narrative.
A system to guide what to post each week and how to make it sustainable – what to scan, store and schedule.
Your next 100 followers and a guide on how to grow your audience and attract leads through social media.
Clear instruction on what to automate and how to outsource aspects of your social media management.
Online support and ideas from other businesses just like yours.
Did you know? You can complete the course with your Virtual Assistant? 
Why this could help you
Social media is not the only strategy to grow your professional profile and position you as an expert, and yet it proves to be an affordable and accessible way to get the attention you deserve.
The challenge is how to set up and then sustain your social media; and it can often end up in the too hard basket because it takes too much time, effort and research.
This program is designed for you. It guides you step by step through the content, with accountability to help you reach the end.
Here's how it works
Exclusive access to Stand Out on Social Learning materials. Learn on your time with personalised reminders of what you need to complete each week -with mixture of video, written activity and steps to immediately apply on your own social media.
Weekly accountability tracking to help your progress and guide your ideas.
Guaranteed support to get your social media set up with a sustainable process to maintain it.
BONUS
Membership to an exclusive Facebook Group to share ideas and progress with other business owners.
Virtual Assistant Guidelines and weekly To-Do List to support your ongoing social media.
Each week will contain
Learn
This is the learning aspect of the course. It will include a video which goes through each concept (time required – 5-10 minutes)
Action
There will be 1 or 2 focused activities to draw out information that you'll use in your social media efforts. This section is a must-do each week. (time required 1 – 2 hour depending on your preference).
Apply
Each Wednesday you will receive additional tasks and tools to help you implement the work. (Time required 1-2 hour depending on your preference).
It's held over 4 weeks where you learn:
Week 1 – Who you are (Personality)
Week 2 – What you say (Content)
Week 3 – How you say it (Process and plan)
Week 4 – Who you say it to (Audience identification and approach)
The content each week will be released in stages to help you work through it sequentially.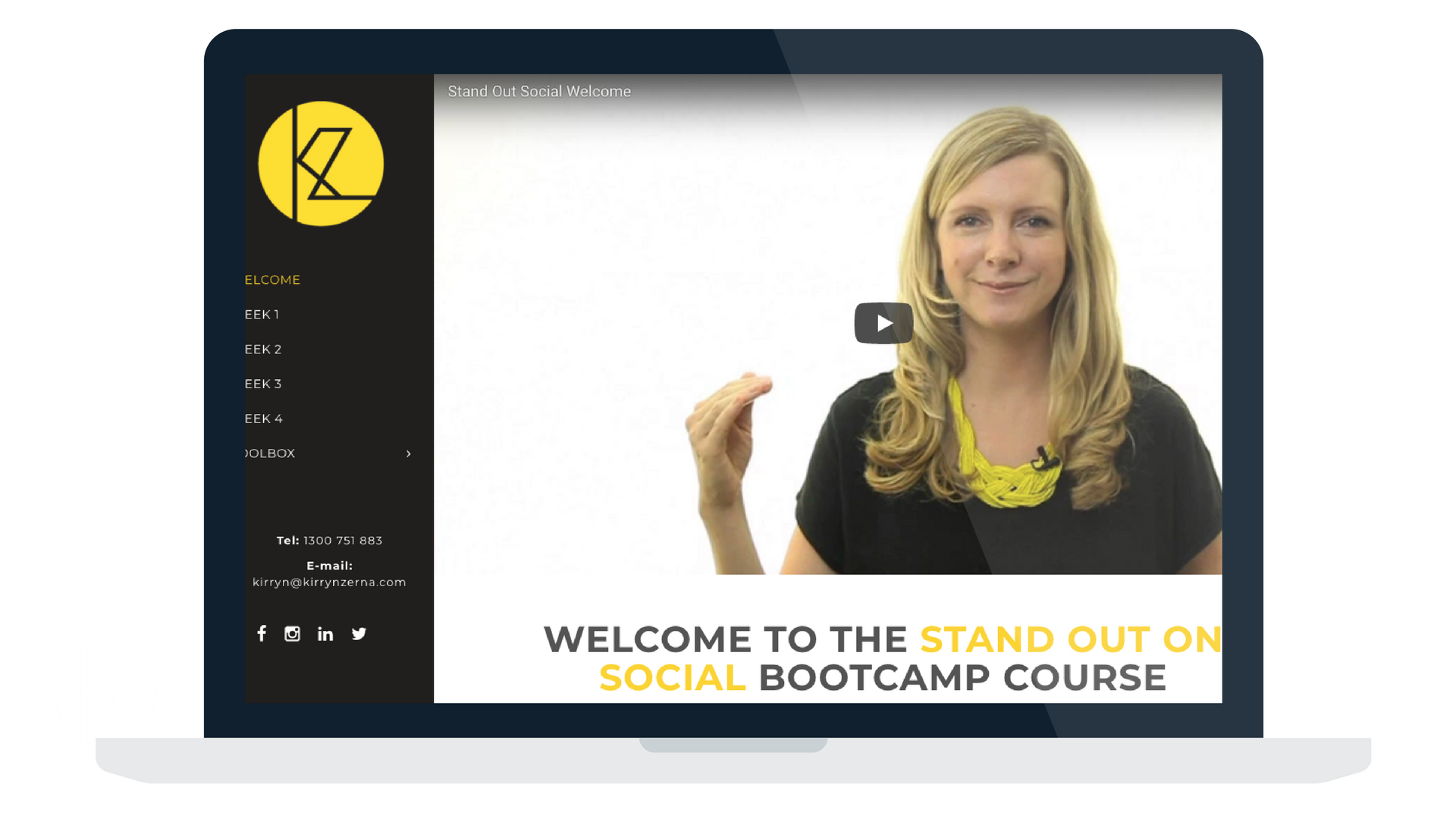 Proven to get results
Very excited to be a part of this group! I run an outdoor group fitness business which is pumping, however I know if my social media profile and knowledge improves, so will my business. So grateful to have you in my corner Kirryn.
Matt Grant, Owner of MG Fitness
Doing bootcamp has me excited about something I tend to get overwhelmed by. It can be a challenge to know where to start and how to maintain and grow a social profile. The pragmatic approach helped me to establish a step by step discipline, gaining clarity and consistency for my business.
Deborah Keep Speaker, Mentor, Facilitator
I am so glad I did this bootcamp. I've learnt so much in such a short period of time. The course was delivered through highly engaging short videos and action points that I was easily able to fit into my busy work schedule. As a result, and for the first time since starting my business, I have a consistent social media presence across all channels which is managed with just 20 minutes a week. Kirryn was very helpful and highly responsive to any questions I had. Highly recommend!
Alessandra Edwards, Elite performance expert
Choose a program that suits you
Choose from self-paced to group mentoring. 5% of all profits are donated to TheFreedomHub.org
WHAT YOU GET
Exclusive access to videos and resources
Reminder emails
Weekly Accountability
BONUS
Exclusive Facebook Group access
Mentoring
Group mentoring
WHAT YOU GET
Exclusive access to videos and resources
Work together on a set goal (ROI)
 1 on 1 Mentoring (up to 1 sessions)
Group mentoring x 2
Weekly accountability
BONUS
Exclusive Facebook Group access
Premium Content access 
Virtual Assistant Guidelines & To-Do List
I've met so many people that sabotage their success by doing nothing on social to build their profile – they're too overwhelmed by multiple options without a clear goal of how to get there. Stand Out on Social Bootcamp makes the complex clear with a proven approach to build your profile on social media from good intentions to great results. It's a bit like going to a personal trainer – you don't just learn about fitness, you go to do the work. Likewise, at Bootcamp you learn and apply… so you'll be able to see the return for your investment.
Kirryn Zerna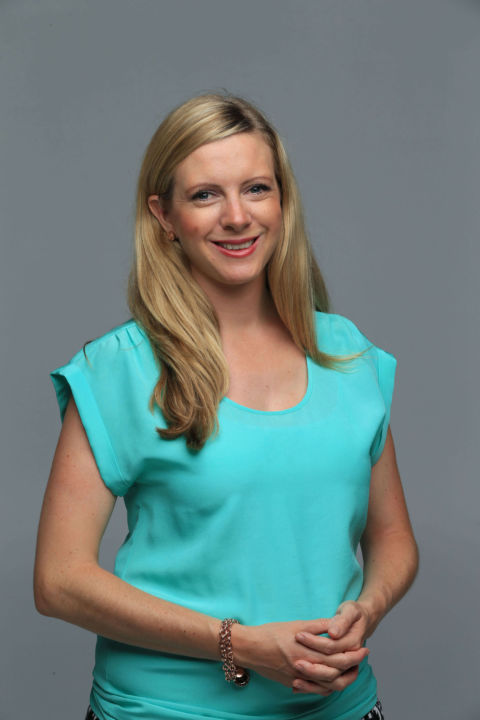 About Kirryn
Speaking, consulting and social strategy
Kirryn Zerna is an award-winning speaker, trainer and mentor. Her passion is to help businesses to get the attention they deserve.
She draws on over a decade of experience in marketing communications, strategy and social research. She has worked with businesses both large (Westpac, Department of Industry, NSW Small Business Commissioner) and small (consulting agencies, small businesses and high profile individuals). 
Find out More
Want to get ready to Stand Out Social?
Keep posted on future sessions.